Disorganized kitchen will drive anyone up the wall, thus why not simply use some Smart Kitchen Storage ideas and simplify your morning kitchen routine.
If your kitchen lacks organization, consider these chic storage solutions.
Don't Overlook Architecture
Utilize windowsills and corners to tuck away small appliances and other kitchen essentials. Design by Dave Stimmel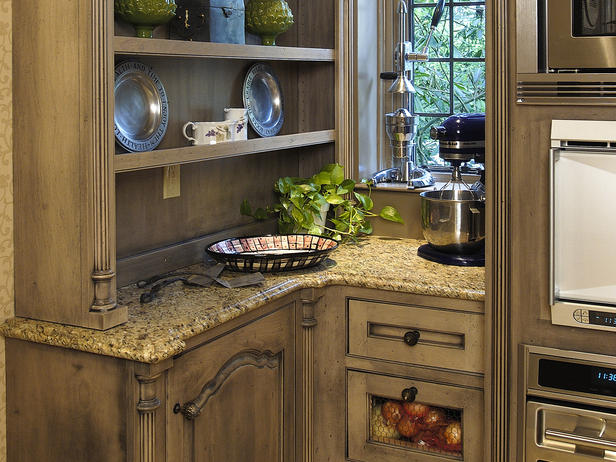 Back to the Basics With Baskets
Baskets are an inexpensive, attractive solution for storing like items; plus, they're portable. This kitchen is also a great example of how to utilize open shelves in a stylish way. Design by Lori Dennis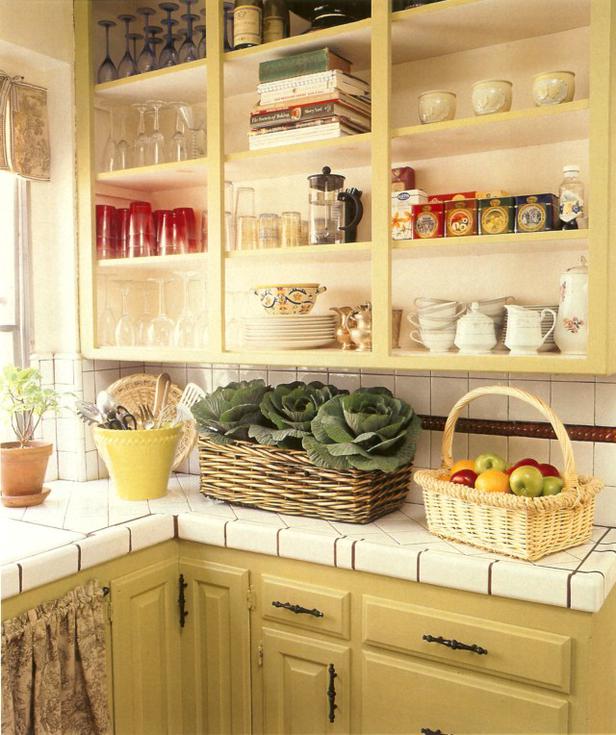 Step Up to the Plate Rack
For quick access to dinnerware, install a plate rack. It's an ideal solution, especially if you have a pretty plate collection. Design by Thomas A. Conway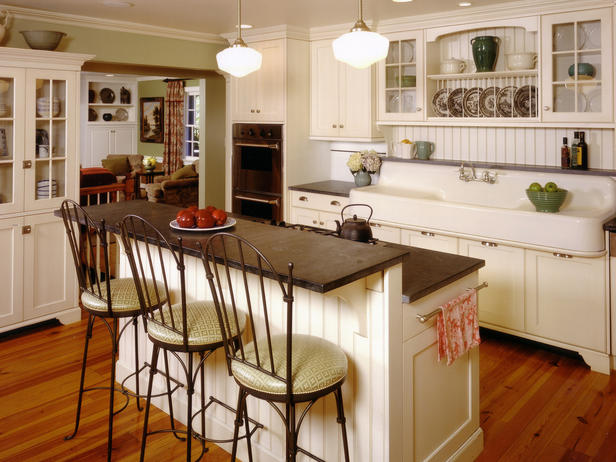 Can You Please Pass Me a Whisk?
How charming is this utensil holder made from pie filling cans? To make your own, take a close look at the canned goods in your grocery store, or personalize cans with your children's artwork for an eco-friendly storage solution.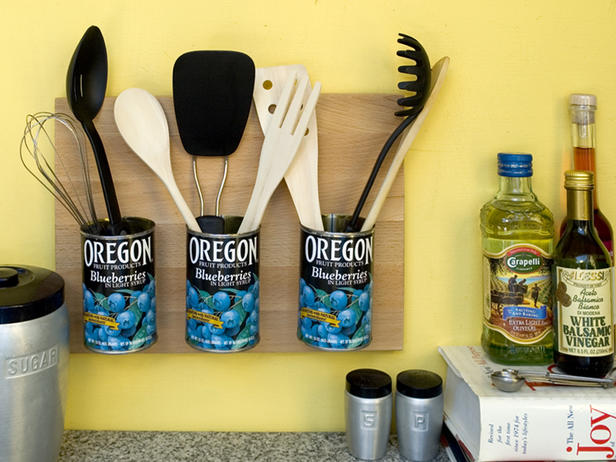 Recipes Built In and Close By
Built-in bookcases in a kitchen will always be filled. The owner of this kitchen chose to use the space to house a cookbook collection: a functional and beautiful solution. Design by Steve Appolloni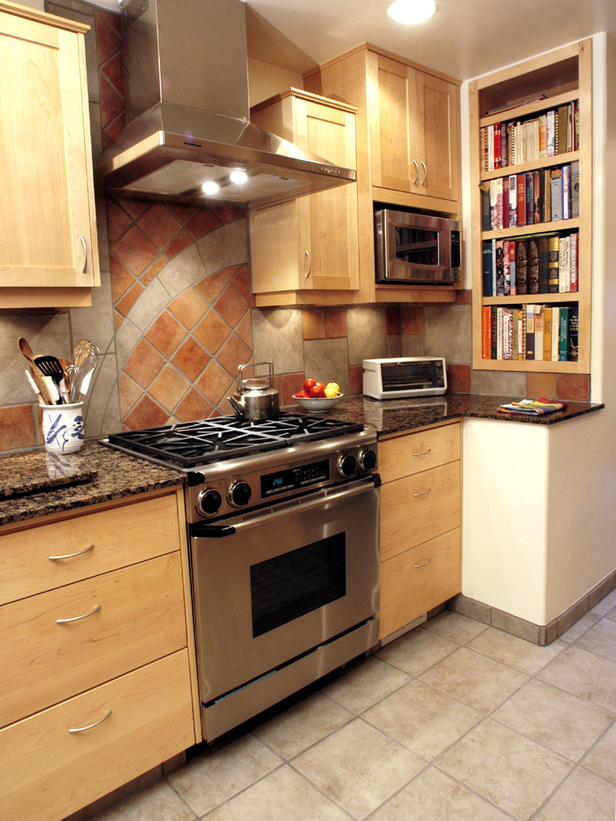 See-Through Cabinets
Much attention was given to this kitchen's cabinetry. Neatly stacked dishes behind glass cabinet doors make a lovely design statement at the end of the island and simplify setting the table. Design by Thomas A. Conway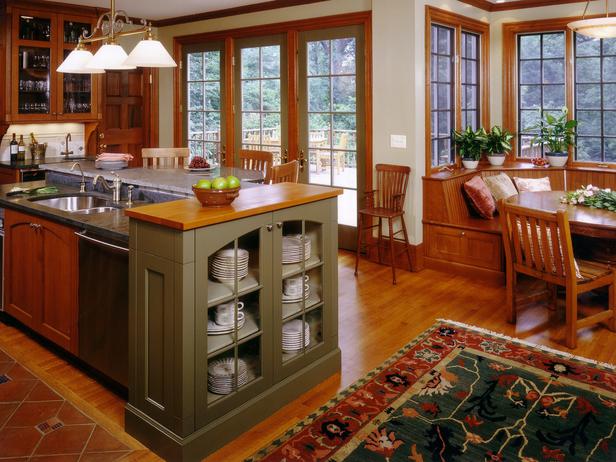 Store Your Wine in an Island
If you'd like a place to store wine within easy reach, opt for an island like this one. It keeps the bottles tucked away and looks fabulous. Design by Jackie Glisson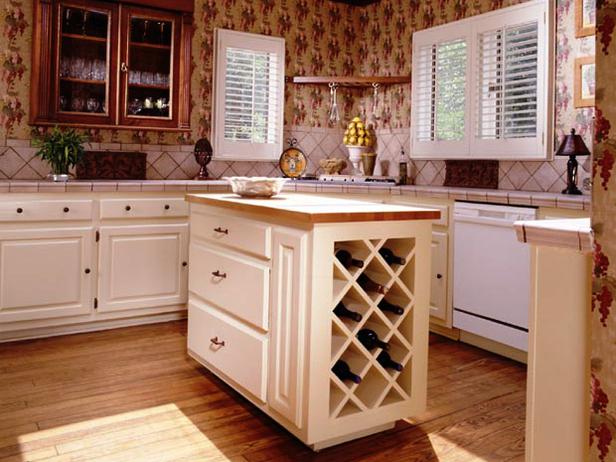 Get Creative With Custom Cabinets
When you're designing custom cabinets, remember that you don't have to choose a door or drawer front to complete the look. Here, cooking oils are hidden behind an architectural feature right by the stove. Design by Dave Stimmel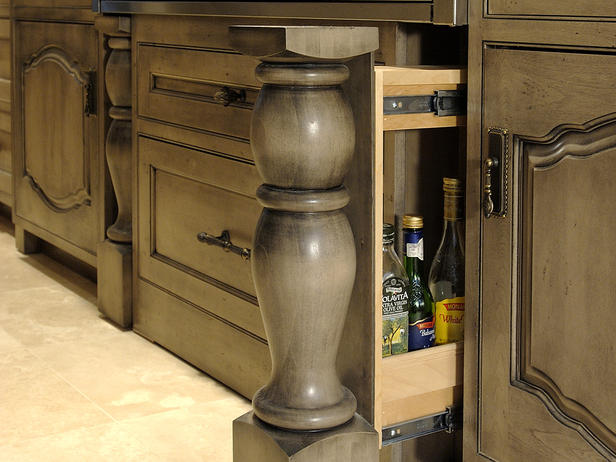 The following two tabs change content below.
Hi. I'm an IT Professional working in a Telecom company. With a lot of passion and ideas, I've decided to run this blog to share advice with people like you. I hope you'll enjoy them.
Latest posts by Hicham RK (see all)