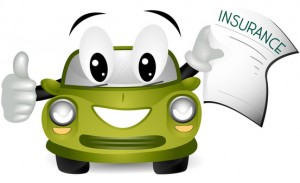 Auto-related accidents is one of the major causes of death in the US, they cost insurance policy holders hundreds of billions each year to replace cars, repair them, maintain roads and pay for medical bills.
If you're a car owner, an auto insurance coverage is mandatory for you.
What to Look for in Car Insurance
Coverage
Most insurance providers offer liability coverage, and this is the minimum coverage you are required to have. It will protect you if you're at fault for an accident and you collide with someone or someone's property. Other coverage options to look for are collision, underinsured motorist, comprehensive, emergency roadside service and rental reimbursement.
Discounts
Discounts are always good as they help you make big saves in your quotes. Most auto insurance companies offer a variety of discounts. If you have for example multiple cars under one policy, you may get a discount. Better drivers also get discounts…
Customer Service
If you have a low cost insurance with poor customer service, dealing with representatives will cause you a headache. You have to make sure you can contact them easily (phone, mail) and they will make it for you to renew, manage your policy and handle your claims promptly. Tthe best companies have 24/7 phone service.
Quote Options
Most providers invite you to get an online quote on their website. Some give comparison quotes to other companies. Sometimes, you can get quotes over the phone. As for mobile mobile, some insurance providers have devlopped apps to make it easy for their customers to get quotes and helpful information.
Ranking
| | | | | | |
| --- | --- | --- | --- | --- | --- |
| Company | Rating | Coverage | Customer Service | Discounts | Quote Options |
| 1- State Farm | 9.45 | 10.00 | 9.75 | 8.50 | 9.63 |
| 2- Geico | 9.43 | 10.00 | 9.25 | 9.28 | 9.63 |
| 3- Progressive | 9.10 | 10.00 | 8.13 | 9.75 | 10.00 |
| 4- USAA | 8.95 | 10.00 | 9.70 | 7.13 | 8.63 |
| 5- Allstate | 8.73 | 10.00 | 8.00 | 8.75 | 9.63 |
| 6- AAA | 8.30 | 10.00 | 8.75 | 7.13 | 7.25 |
| 7- Ensurance | 7.78 | 10.00 | 6.88 | 7.50 | 8.75 |
| 8- Nationwide | 7.78 | 10.00 | 6.88 | 7.50 | 8.63 |
| 9- Liberty Mutual | 7.60 | 9.75 | 5.88 | 8.75 | 8.75 |
| 10- Farmers Insurance | 7.55 | 10.00 | 6.05 | 7.50 | 9.63 |