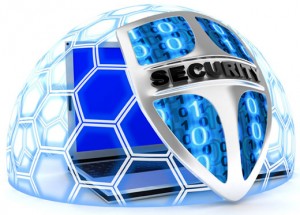 The use of a VPN service not only protects your information, but can also ensure that your location and web browsing habits remain private. As many search for ways to protect themselves from "phishing" techniques, data sniffers, and information gathering bots, VPNs provide a solution that prevents many of the online dangers from ever becoming a part of your daily life. To properly outline how a personal VPN service protects you, we have compiled five reasons that anyone using the Internet should access it through an encrypted network.
Reason #1: Protect Your Identity
Did you know that an IP address is incredibly easy to find, and once it has been, your location is public knowledge? Protecting your identity and location is one of the key reasons that VPNs have exploded into the online scene.
Reason #2: Avoiding Hackers and Data Sniffers
Anyone accessing the Internet via a public Wi-Fi location is open to a wide variety of online attacks. Hackers understand that this is when your information is the most vulnerable, and anyone can gather your passwords or personal details in seconds. Don't let data sniffers or gathering applications wreak havoc in your personal life!
Reason #3: Shield Your Browsing History
Your web browsing history is often much easier to acquire than you think! When using a Virtual Private Network, there are no ISP listings of the sites you have visited. This is a key component in online security, and can significantly impact your privacy and overall protection.
Reason #4: Highly Compatible
VPN services are compatible with nearly all devices. Laptops, Notebooks, Smart-phones and Tablets are all protected when accessing online sites through our encrypted network.
Reason #5: Avoid National Censorship
National censorship is a growing issue in the global online community. Governments are cracking down on what websites their citizens can view, creating a very disturbing trend, especially for expatriates . Don't let your online practices be limited. Access the sites you choose to like you would in your own country!
To sum up :
VPN services are becoming quite popular. Because they encrypt your browsing sessions, those seeking to gather information about your habits, lifestyle, or personal details will be left with nothing but useless jargon. So don't risk the compromising of your privacy any longer!
The following two tabs change content below.
Hi. I'm an IT Professional working in a Telecom company. With a lot of passion and ideas, I've decided to run this blog to share advice with people like you. I hope you'll enjoy them.
Latest posts by Hicham RK (see all)