1. In your bedroom
Being the calmest place in your house, your bedroom can be an ideal place for your desk.
Go for a nice desk not much like an open space.  You can choose cupboards as personalized boxes and shelves in order to gain in space.
Finally for more intimacy, you can hide your space with a beautiful folding screen.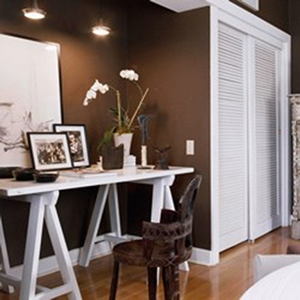 2. An Empty space
Optimize to the maximum your space because YES YOU DO HAVE a left corner in your home!
To furnish it, you can choose a small desk with shelves integrated or even a corner desk with drawers.
To make it more special don't forget to use the colors.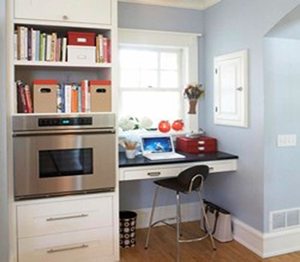 3. In Your Closet
Here again, you can benefit from this forgotten space that helps forget about work by closing the doors!
Go for a foldable writing desk and shelves that can be placed to the top of your closet.
Add your personal touch by painting the doors. Our tip is to use vivid colors for each shelf.