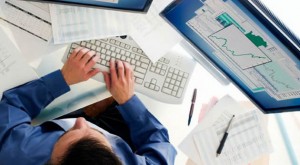 If you're a small business, online accounting services is a must-have for you. Online accounting can reduce your dependency on human resources, help you generate more accurate accounts, and help cut down on delivery time for your other services.
There are several elements that your online accounting must have, to ensure optimum efficiency for your entire accountings functions and services.
1 – Invoicing
A significant part of basic bookkeeping is about ensuring that transactions are recorded. Your online accounting services should offer you invoicing facilities, where you can create customized invoices, specify invoice details, and even set up scheduling for invoices. This can help you avoid errors and generate timely invoices.
2 – Reconciling accounts
Your online accounting software must reconcile your bank and credit card statements to ensure you're aware of the funds you have at hand, all the time. Timely reconciliation by your online accounting software will save you effort that could be spent managing your other, regular services. Further, accounting software can ensure more accurate and error-free reconciliations.
3 – Timely alerts
Most online accounting software and services will provide you the facility of alerts. You can schedule your software to get timely reminders for your bills and funds transfers. Timely alerts can go a long way in saving you money from late payment penalties and interest payments.
4 – Import data from bank accounts
Your online accounting software services provider might provide you with the option of importing or exporting data from your credit card and bank accounts. This can prove very useful when keeping track of transactions you may have carried out. Importing the data will also help you keep track of funds in your accounts.
---
About Author:

Analytix Solutions Editorial Team
Analytix Solutions is a professional full-service business support solutions provider. The company offers comprehensive and scalable accounting and bookkeeping services while leveraging its expertise, experience, and state-of-the-art infrastructure. It offers multiple services in diverse packages for companies that are seeking a trustworthy and professional partner to give their business a head start.