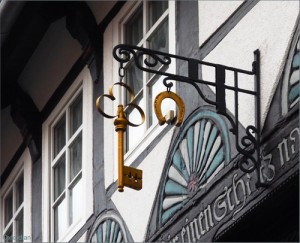 Do you feel safe in your home? Can you say that your house or a flat is perfectly secured, and you don't need to worry because of a potential threat? Is your care safe from stealing? If you answered to at least one question negatively, it is high time you improved your security system, and this is something that should be left to professionals. Finding a right man for this job is not an easy task, but if you take these pieces of advice, it can be significantly easier.
1. Reputation
There are a lot of locksmiths, and that is not the problem, but how to choose the right one, for doing such a delicate job, such as securing everything that you own? How to be sure that locksmith whom you just hired won't come back, only this time during the night? One of the most important things on which locksmiths rely on, are their reputation. Ask your friends, relatives or coworkers for recommendation, and see what kind of reputation has the man you are about to hire. Alternatively, finding a reliable master locksmith can take you to the internet, where on a local community forum you can find experiences and recommendations form people from your town or part of the city.
2. Type of Work Required
According to what are you securing, choose narrowly specialized professionals. These kind of locksmiths have years of experience, and this is something that can only be beneficial for you. They can give you the best advice on what kind of system do you need, and they know finesses far better than other, general oriented locksmiths. Also, they can provide with additional info, or recommend colleague of theirs which is maybe more suitable for the job.
On the other hand, they can also pick a lock, or help you in case that you locked your keys in a house or a car. An example for this is locksmith for emergency situations. These are highly trained professionals, which must remain calm in critical situations, in spite of panic and potential disorder in a life-threatening situation. Those people are recommended to find as soon as possible, and to note their phone number in case of emergency.
3. Price
When it comes to paying for the service, it is ill-advised to try to save as much as you can at any cost. Your primary goal is to be secure, or to get from tough situation, and the amount of money which you will pay should be adequate. Again, inform yourself on prices, costs, and always check if there are any hidden costs, asking the locksmith you are considering to guarantee that there will be none. Though you are asking for specific service, this doesn't mean that you can be billed for unreasonable sum of money. Going for a medium-cost, but quality service is often the most sensible approach. And always ask for a receipt, in case of some unpleasant situation, so you would have a proof for the recent interventions.
With everything said considered, choosing a person for this delicate type of work is an undertaking which takes time and planning. After all, we don't put safety of our family in other people's hands each day, so we must take extra precaution and care. Trust and reliance are of vital importance, so you certainly don't want to take your decision in a hurry, as the wrong decision can easily lead to serious security risk.