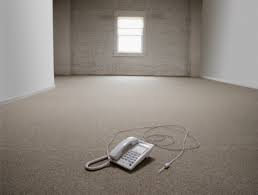 For many homes, a landline connection is still an essential even in this era where mobile communications rule. Especially for those who have a family of at least three or four in the household, a landline is still an efficient solution for keeping in touch. And you can't deny that it can be a lifesaver in emergency cases.
If you're moving to a different location, make sure that you don't have the delays and headache of having a phone connected to your new home. No, it isn't impossible to avoid the hassles when it comes to utilities connection, particularly phones. You just need to know what to prepare and to avoid before you move.
Step 1
Check as soon as possible if your new place already has a phone line. If you're renting, be sure that the former occupant has already terminated the service they were using.
Step 2
If there isn't any connection yet, search for a provider right away so you can surely have a new home phone connection before you move. How long it would take to complete your connection will depend on the company you hire.
Step 3
Confirm with the provider all the details that they need from you to accomplish your request. Often, these are the information you'd need to give them:
New address – Specify the unit number if you'll be moving to an apartment, condominium, or similar structure.
Moving date – Inform the provider immediately should you decide to change this to make sure that the service will go smoothly.
Alternate contact information – Provide a mobile number or an email address that you check at least once a day so the provider can stay in contact with you when necessary while you're in the moving process.
Special requests – Do not hold these back until you're about to move. Inform provider of any additional instruction as soon as you've thought of it.
Step 4
Before you choose your plan, package, bundle, or however your provider calls their products, think of these essentials first:
How many will be living in your home? How often will the phone be used? Maybe you do have a full house of six people, but four of them may be dependent on their own mobile units every time.
When will you be using the home phone? Do you need to use it the whole day since you work from home? Or do you only need it for personal calls at night? There are companies that offer lower-priced solutions for specific hours.
Will you only be calling local? Or will you need to place overseas calls often because of your family or your business? Again, you can discuss this with the provider you're eyeing, so you can get the best deal for your requirements.
Will you need Internet access? Ask for special bundle rates so you can have your landline and Internet in just one connection and usually at a more affordable rate.
Lastly, while you're busy arranging for phone connection in your new home, don't forget to arrange for the disconnection of your phone line in your current home, too. Many homeowners had made this mistake and had to even go back to this process even while they had already moved. Keep this in mind and spare yourself the additional hassles.
Author Bio
Allan Smith is a father of two and a passionate blogger to boot. He writes mostly anything about the home and does consulting for ConnectNow.com.au.