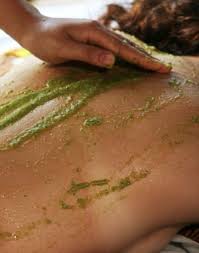 It is usual that even though you put on some sun protection, it is still not enough to protect your skin from sunburns. Don't worry, here are some natural remedies to treat sunburns and get you on the beach again!
Yogurt poultice
When you get light sunburn, your skin then needs simply a refreshment. This latter can easily be found in your fridge. In fact, a yogurt can ease your sunburn and help you get rid of it.
Recipe :
Apply a thick layer of natural yogurt on your skin that burns.
Leave it for 15 minutes.
Clean it with fresh water or just spray floral water.
Calendula oil
This vegetable oil is usually used for irritated skin. Yet, in the case of sunburn we use the calendula oil for its healing and easing virtues. Its content rich of carotene and vitamin A, helps restructure the skin.
Recipe :
Put a small amount of the oil on your finger.
Massage softly the burned area.
Leave it for the night. However, if the sunburn concerns your face, avoid touching the eye contour.
Clay
No wonder that animal like playing in the mud! In fact, clay is known of its healing and anti-inflammatory virtues.  In one night, your sunburn will magically disappear. Just go for crushed green clay or clayey.
Recipe :
Mix a small quantity of clay with water till you get a thick paste.
Lay out the paste on a cotton cloth.
Apply the clay directly on the skin.
Leave it for 2 hours minimum; it's better to leave it for the whole night. Then wash it with warm water.