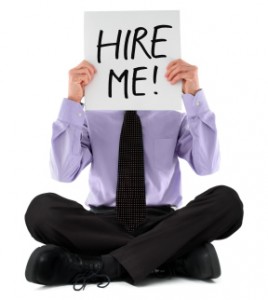 While writing a resume may feel tedious and be the least desirable part of your day, there is no question it is a task that demands a lot of attention. It is easy for a cookie-cutter resume to get forgotten in a mix of hundreds. To stand out from the crowd, you have to be a little creative and edgy.
Use Keywords
A lot of people know this trick, but they do not realize that it can backfire. Automated filtering systems kick out resumes that look promising, but keywords need to be backed up with substance, too. This means tailoring your resume to fit the part you are applying for. Once you have read through the specific details of a job, list your experience and skills that fit that job.
Easy to Read
A good resume will be easy to read and aesthetically pleasing. Use font that is clear and flows well. Try using something other than Times New Roman, and don't forget to check grammar and spelling. Have someone read over your resume and rewrite any sentences that sound awkward. It must sell your skills and aptitude for the job quickly, so do not get caught up in long explanations about each of your job duties.
Sell Skills
Words have power and it is important to use them wisely. Avoid using a cliché and opt for powerful verbs to emphasize your past roles and highlight your accomplishments and abilities. It is equally important to shoe an eagerness to accomplish more. Include trainings, certifications, and publications to demonstrate your commitment to ongoing improvement.
Negatives Experiences
Do not list any negative experiences about your career history on your resume. Keep things strictly professional, factual, and neutral. Do not include information about why you left a previous position, or your opinions about undesirable duties, and avoid listing a job if you worked there for less than six months.
Professional Appearance
If you do not have a solid work history, you may be tempted to fill in missing space with hobbies or other personal interests. Don't do it. If you are a student, expand on your academic accomplishments. Highlight personal skills developed through education or life experience. Involvement in extracurricular activities can demonstrate time management. Internships and volunteer work are also good substitutes for little or no work experience.
Cover Letter
Despite the important role of helping candidates stand out, many applicants neglect to write cover letters. Doing so will encourage prospective employers to spend more time reviewing you as a candidate. The cover letter should identify who you are, explain why you want to be part of the team, and highlight the skills you believe will make you a relevant part of their company. It is also an opportunity to explain how you can bake the business a better one, and to highlight softer skills not covered in your resume. Your cover letter should also needs to be easy to read, free of errors, and tailored to the position you are applying for.
If you are an IT professional looking for work, contact IT Accel for recruitment services today.