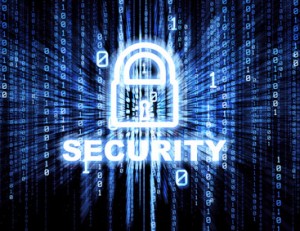 The Internet brought about a revolution in business. Buying and selling online has never been so popular, and it is estimated that 75% of the UK population now buys goods online. This means that there is a constant stream of information being passed from one computer to another. Some of that information is extremely sensitive, and each transaction is a separate point of vulnerability for both parties. Finding the best security and virus protection software is essential to ensuring that no-one is able to read or take control of the data passing between a buyer and a seller. There are many great security software programs, but only a few manage to combine that with an accurate virus prevention system.
1. Sophos
Primarily a business security software, Sophos is currently leading the field in simplified network security systems. Featuring advanced encryption options and the ability to remotely control and lock email access and mobile devices, Sophos focuses on simple security systems to deal with complex threats. This means that it is a great tool for those who want a highly effective, uncomplicated security suite that can integrate entire networks and even off-network devices, without affecting performance. They are also well known for their excellent customer service, which is available in several languages.
2. Kaspersky
A well-known virus and security program called Kaspersky has been protecting computers since 1989. It has a strong anti-virus protection program, as well as protection against ID theft. The ability to activate parental controls is a welcome feature, along with a secure online banking area. The downside to Kaspersky is that it doesn't play well with other anti-virus software, and this can lead to it becoming unmanageable. If a user wants Kaspersky security on their computer, they must remove all other security and virus programs prior to installation. This can be irritating and may put some users off of Kaspersky. However, it is a strong defender and that fact alone can outweigh all other irritations.
3. Norton
Norton divides people like no other security suite. While some love it, and would choose it above all others, many modern computer users loathe it, and would never have it on their computer. There are several reasons for this dislike of Norton. Firstly, it slows down the computer to a crawl, and can sometimes cause it to crash at regular intervals. Secondly, it is like a persistent dog, always at the user's right elbow. It is the least unobtrusive of the security systems featured here. However, it is still extremely strong at defending against virus attacks and security threats, and this means that users can feel very secure when it is running on their systems. It is always rated highly by professionals due to its excellent protection, and some may feel that this is enough to warrant buying Norton security software.
There are a range of options when computer users are looking for a suite of security and virus programs. Offering a high standard of protection, along with consistency, strength and resistance to attack, the software listed here is some of the best in the business.
Author Bio
Damian Coates is the Commercial Accounts Director for Utilize IT Support. With almost everyone living their life online nowadays, Damian knows the importance of having the correct software to protect your sensitive data.