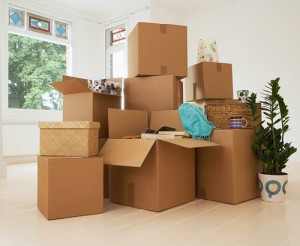 If you are planning to change your flat, or moving to a new city, then you must keep certain things in mind. While renting a flat the most difficult task is deciding what to look for in a flat. Some flats are spacious but over budget, others are too small to accommodate even a nuclear family. Balancing these two things can be very difficult. Often it happens that brokers push you to finalize a flat. Try to avoid brokers, there are websites like grabhouse.com that helps people find flats on rent without brokers.
Here are 5 important tips to help you search a perfect flat in a budget.
1. Locality
Locality is one of the most important factors while deciding a flat on rent. While budgeting, the locality plays a major role. Usually, people prefer living near their workplace, but it should not be the only factor. Living near commercial areas is quite expensive. If you are looking forward to saving, try to strike a balance between saving and expenses. Choose a place that is not far from your workplace and at the same time fits your budget.
2. Lifestyle and Neighbourhood
On one hand, you should try to find a place near your workplace. On the other hand, it is also important to balance the work and personal life balance. Your place should be in a locality that is active and has a safe neighbourhood. Even if you are a working professional, safety is important. Other things to look for is distance from nearby restaurants, hospitals, malls, gyms and markets.
3. Travel time
More often than not, it happens that people finalize a flat in a remote area because it is cheaper. Cheaper is good, but one must consider the travel time and travel expenses. Travelling is tiring and it costs enough to add a hefty amount to your expenses. Look for a place that is not far from your working place, it would save you the travel expenses and you can extend your budget to some extinct.
4. Connectivity
There are some areas that are so remotely located that even finding public transport becomes difficult. Avoid such areas. Such areas can give you nightmares when you are in emergencies. Always ask neighbours about the public transport in the locality. Choose areas with better connectivity. You can save a lot of time and money if you live in a connective area. Even if you own your own vehicle, connectivity is important especially from the safety's point of view.
5. Property rates and rent
If you are moving with your family, then this tip can be very important for you. Families demand stability, moving with families is not something you want to do again and again. When looking for a place to rent, find out the properties rate first. Most family people end up buying the place eventually. Always find out property rates first, do a little market study. Ask yourself, Can I see myself buying this place someday? Even if you don't plan to buy the flat, it is still important to know the standard market rates.