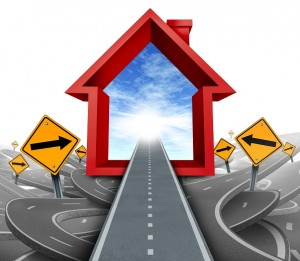 When you're looking for a mortgage loan, it means that you can't pay (for real estate) entirely out of your own pocket. When you already have a mortgage but need different terms and conditions, refinance is exactly what you're looking for.
In both cases, you have to make a choice and select the right company.
There are many factors to look for, those we've analysed in our review are :
Features
Cost is the most important feature, but there are other features to analyse such as self-help guides, mortgage calculators, current mortgage rate information… Please note that all of the companies we have reviewed support online enrollment.
Mortgages
There are many types of mortgages with different input/output combinations involved to solve your situation.Although more mortgage choices may increase the complexity to make a decision, choices also can help. We recommend that you give preference to lenders with the most choices.
Help and Support
As the mortgage or refinance process may involve complicated sequences and coordination, it's an important thing that you make sure the lender will respond (via email, telephone or live chat) when you have questions.
[postad2]
Top 10
| | | | | |
| --- | --- | --- | --- | --- |
| Lender | Features | Mortgages | Help & Support | Overall rating |
| 1- LendingTree | 10.00 | 10.00 | 10.00 | 10.00 |
| 2- Quicken Loans | 9.75 | 9.88 | 10.00 | 9.83 |
| 3- Bank of America | 9.63 | 9.88 | 8.75 | 9.65 |
| 4- Wells Fargo | 9.50 | 9.75 | 9.50 | 9.63 |
| 5- Chase Mortgage | 9.50 | 9.88 | 8.75 | 9.60 |
| 6- US Bank | 8.50 | 7.50 | 9.50 | 8.15 |
| 7- Refinance.com | 8.50 | 7.50 | 8.75 | 8.07 |
| 8- CITI Mortgage | 6.25 | 7.50 | 9.50 | 7.15 |
| 9- BD Nationwide | 6.25 | 7.50 | 5.00 | 6.70 |
| 10- Home Mortgages | 5.00 | 7.50 | 8.75 | 6.50 |