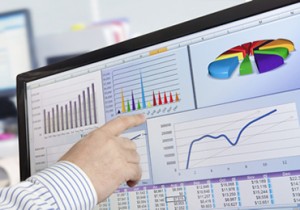 As your business grows in size, so do its needs. But as a small business or an entrepreneurship, you may have not thought of hiring a full-time CFO. Luckily now, small businesses have the option of hiring a part-time CFO from vendors that outsource accounting services.
Time to hire a CFO?
Most small sized businesses and enterprises face the challenge of not having enough work to justify an expensive dedicated CFO. But an accountant may not be able to handle the needs of a fast-growing company or business. A part-time CFO can step into this gap and ensure your finances are taken care of so that you can focus on your services and client deliverables.
Part-time CFO services allow you to harness all the expertise of a professional while ensuring that you do not end up stretching over and above your budget.
Part-time CFO services can come in extremely useful when your business is all set to jump onto the next level.
Your accountant may be able to take care of all your bookkeeping needs and tax-related needs, but you need CFO-level expertise to help you with budgeting, planning and making business-related forecasts.
Your part-time CFO can work closely with your accountant or existing bookkeeping resource to understand your business and scope of services first. They can help you spot trouble areas with their understanding and knowledge and help you rectify them. Eventually, this can translate into helping you make better and more informed business decisions.
Decisions related to major accounting elements, such as cash flow and reserve funds can boggle your accountant. Your CFO can help you navigate these areas in a professional manner, without creating confusion.
Your part-time CFO can work in synchronization with all of your existing resources to ensure improved level of services for your business.
---
About Author:

Analytix Solutions Editorial Team
Analytix Solutions is a professional full-service business support solutions provider. The company offers comprehensive and scalable accounting and bookkeeping services while leveraging its expertise, experience, and state-of-the-art infrastructure. It offers multiple services in diverse packages for companies that are seeking a trustworthy and professional partner to give their business a head start.