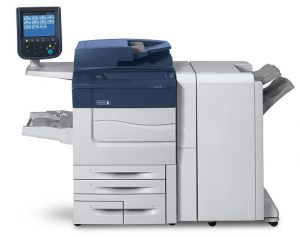 Rising overhead costs are compelling executives to find ways to seriously consider the deployment of expense reduction techniques within the organization. Apparently, a weak spot that can use some adjustment is the printing of documents and outputs in the office which, for organizations on the $10 million revenue mark, adds up to $300,000 to their annual expenses.
A key solution deemed to augment the scenario is getting managed print services. By way of a comprehensive print management solution, you can take control of the overall document printing task, as it enables you to analyze usage, set user restrictions and limitations, and deploy the right course of action for adjustments, thereby boosting productivity and revenue.
1 – Gain Significant Insight to Use
Statistics show that the average office employee prints 10,000 pages annually. If this is in excess of the allowable consumption based on required use – often due to errors that end up in the waste bin – a print management system should come in handy. Improve your print policy by enabling management to monitor, control and regulate paper printing activities both for regular and large jobs.
2 – Boost Efficiency, Enhance Service
With a print management system in place, your organization gets sound advice from professionals about the right type of printer that is ideal for specific printing jobs. An advanced system also includes the remote monitoring of supplies to recognize the need for ink, cartridge or toner refills or replacements. With the right printing equipment suite and a smart system that keeps your printing supplies in check, efficiency both for individual usage and energy consumption can be achieved. These form a significant part of ensuring that clients are getting fast service and offered with the best document outputs.
3 – Reduce Costs, Up Revenue
Document production or printing alone eats up about 1% to 3% of a company or organization's annual revenues. With a print management initiative, print costs are possibly reduced by as much as 30% by setting the printer mode economic with the appropriate toner settings, converting jobs from simplex to duplex, recognizing draft and final documents to save on toner, among many others. With a fleet of equipment, you can also opt to transfer printing jobs to the more cost-efficient machine.
By investing in a suitable print management service, you can help your company or organization realize its goals while reducing waste. Save money, time and increase efficiency levels regardless of the size of your company or industry that you are in.