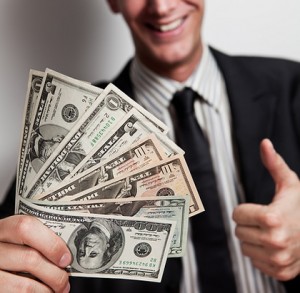 The amount of money that you can make through successful investment is incredible. There are millions of business men out there that make their millions through astute investment and then there are others who lost a fortune through misguided, misjudged and ill researched ventures.

Research in my opinion is of paramount importance when it comes to investment, if you don't know all there is to know about the particular company you are invest in then you really shouldn't be pouring money into it.
I appreciate that investment requires an element of luck and strong instinct but that doesn't make up the whole picture.
The successful investors of the world spend a lot of time evaluating the current market and projecting where markets are going to head in the future and in doing that they limit the amount of risk.
It is important to bear in mind a number of things when it comes to investment, this article will highlight three of them.
1 – Property
This is perhaps the simplest but most effective method of investment. If you have a starting sum of money that you can play with then investing in property can be extremely lucrative. We live in a world that is struggling economically and with that there are a lot of properties out there that you can buy for relatively cheap providing you have the money to do so.
It is essential that you as a company or a personal investor move forward and work towards the future and property is a relatively safe method of doing so.
You don't really have to know what you are doing, you must have a quantity surveyor with a strong understanding of the market and a willingness to part with money, for the time being of course.
2 – Intellect
You have got to use your brain and intuition and be willing to use the brain of others. I am sure if you ask top investment bosses about investment and getting private equity, they will immediately suggest seeking advice from their company and that isn't just to make themselves money.
These wealth managers and investors know what they are talking about and at the end of the day the proof is in the pudding, if they were clueless they wouldn't be in a job.
It is again down to you but I honestly believe seeking advice of professionals if you aren't as clued up personally would be greatly beneficial and the perfect way to move forward as a company or investor.
3 – A Country
Being willing to invest overseas is essential in an increasingly globalized world. There are so many countries out there that are progressing at a rate of knots and if you are willing to take a little risk and pump some cash into them, the potential is actually endless and with that can be an investment of astronomical potential.
This is the key word when you address the area of investment, it is all about the potential of the product or property or idea. A broad and open mind is essential as well as the capital.
---
Author Bio :
Carl Thomas has been writing articles about the economy for several years now. He studied economics at university and writes in conjunction with a full time city job.