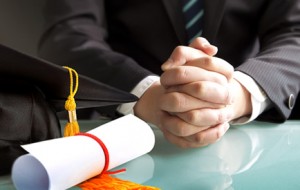 Steep tuition fees, tough competition over places – these are just two of the most common challenges students of today face.  And once they've secured a spot, they sought to work hard, side by side with friends and the institution.
Fortunately, students' reward for their hard work at school isn't restricted to a diploma.  They could anticipate an improvement in their chances for getting a job – that is, if they make the most of their higher education.
1 – Get involved with your students' union
Don't assume that your personality may not necessarily work with a big groupie like your uni's union.  There are several posts and roles worth playing in a union.  All you have to do is check it out, every once in a while or have someone tap you when they need your talent, time, or presence.
2 – Run the club
After sometime, with sufficient courage and confidence, attempt to climb up the ladder.  Apart from the students' union, you can do the same climbing and participating in your uni's club or for specific field-society.
This 'mini-promotions' provides a good measure of skills and insight.  Students who succeeded in climbing up are often perceived (by employers) as being driven or having leader-potentials.
3 – Volunteer your time and talent
You may pick the immediate community to which you're in.  But you can also choose a sector to which you identify yourself as an asset (even at a supporting level).  Oftentimes, these places are packed with people, process, and experiences – things you would want to acquire other than the diploma.
4 – Work at your uni
Are there posts at the uni to which you can afford to apply?  Try them.  Familiarize with your department and make yourself outstand – you need these folks to know you to be considered for the post.
5 – Get that work placement
You can start obtaining relevant work placements way before the appointed year.  It's important for you to start early as a lengthier work experience permits you to soak deeper.
During such work placements, take extra caution; you can't act like the way you do at your uni (i.e., rambunctious).  Maintain a professional air but be humble enough to accept another's advice or support.
6 – Grow your network
You don't have to befriend every student.  In fact, you must start exercising your person-instincts to be able to associate with reliable young adults like you.  Add in your network some academics; find ways to help them (so that they'd be glad to help you back).
7 – Try to pick recognition
Reaping awards shouldn't make you into a relentless, über-competitive zealot.  Rather, recognition or awards are nice things to put in CVs or resumés – especially, when you deserve them.
On another note, having such mini-victories adds a glorious boost in your morale. 
8 – Take extra programs, workshops, or seminars
Again, you don't have to join these events for the certificate alone.  Join them with the 'experience' in mind.  Looking back at the concept of perceptions, participating in such events makes for an engaged student (i.e., possibly, an engaged employee in the future).
Furthermore, a combination of unrelated extras that you take makes for a well-rounded student – the type who believes and strives for continuous self-improvement.
9 – Grab good marks
Outside of this green pavements or ancient walls, you wouldn't have to answer to the same grades.  At work, it will bear another name: performance evaluation.  However, these two benchmarks don't work under the same parameters.  Hence, grab good marks while you can.
10 – Enjoy your higher ed-life
This is probably, one of the most important parts of your college or uni life.  While it's good to collect several employable skills, it is equally important to explore and immerse in the academic culture – and any other thing related to it.
Making the most of your higher education is essential.  It sure makes sense not to waste time or chances.
---
Author Bio:
Manuela Theissen is an essayist, editorial columnist, and a research-writer coach at the local community college.  She loves her jobs and hobbies a whole awful lot.