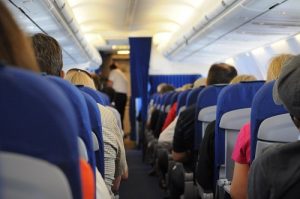 A 2013 report by the U.S. Bureau of Transportation Statistics reveals that in 2012, there were more than 815 million local and foreign airline flights to and from the United States. This only goes to show that, despite the many challenges and issues being faced by the industry, flying continues to be a highly preferred way of traveling, which translates to a thriving business for industry players.
Most of us have experienced flying on different airlines for business or leisure. We all have different reasons but want the same thing onboard a plane – comfort, safety and affordability. While airlines and aviation companies today struggle with satisfying end-users, customers or passengers, there are strategies that are now being adopted by companies to keep up with these demands.
Here are three basics and perks that, when implemented properly by airlines and aviation companies can almost ensure 100% satisfaction:
Go the extra mile with amenities. Airlines can never go wrong with freebies. A free trip, for one, is considered an extremely effective and successful upsell. Often, this is something you get upon signing up for a credit card offered by your frequently flown airline. Frequent traveler programs that provide miles points and redemption of benefits are a big hit as well, just as heavily discounted airfares are a classic attraction.
Genuine and remarkable customer service. While flight attendants are expected to help you out and make sure you're at your most comfortable state, not everyone is as accommodating, or even friendly at the very least. Now more than ever – at a time when just about anyone can document their experience and put it out there for everyone to see on social media – customer care has been given top priority, from the moment passengers think about taking a flight to actually setting foot on their destination. Keeping customers happy is a way to ensure repeat business and more referrals. Ultimately, this results to more money for the company.
A visitor-friendly, helpful website. This strategy may seem like it should be in a different list, but it is in fact one of the best ways to keep customers happy. It's hard to imagine going through a maze of sorts when trying to look for flight schedules online. People, particularly those who fly, want instant answers to their questions which they expect to get from your website. For this reason, it has become imperative for industry players to tie in their website design for aviation efforts with the idea of developing a neat, informative, updated and easy to navigate web portal that strongly represents their brand.
These days, deciding to hop on a plane has become one of the easiest decisions you can make to get a carefree weekend in some paradise, attend to an important event, or make those business plans come to life. As competition in the industry stiffens, airlines and aviation businesses need to be on top of their game to exceed customer expectations at all times.