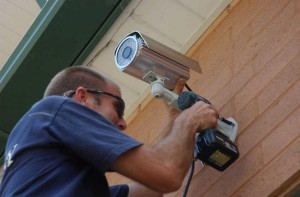 Whether you are homeowner or someone running a business, you may have been aware of the benefits of installing a closed-circuit television (CCTV) system in your home or your venture. Indeed, when you have such a system installed in your home or place of business, you help ensure the safety and security of your investments. You are given a peace of mind knowing that the installed cameras are placed in strategic areas in an effort to prevent incidents of theft, vandalism, unauthorized break-ins or other criminal activities. Of course, when such an event happens in your home or business, the system will record video of the incident, which can then be used to identify the culprits during police investigations.
Truly, monitoring everything through a CCTV camera system such as Swann security camera is worth the investment on your part. However, this is something that should be given thought before deciding to purchase one. You must know that it is a major expense, and it might not be worth it if you have the sudden impulse to buy what you think is the most expensive one in the market. As someone who is buying such a device, expensive items do not always equate to having the best quality.
Basically, there are different types of video surveillance cameras available in the market. Varying in length and size, they differ in terms of features. Here are examples of some of them:
Pan-tilt-zoom camera – Often mounted on a ceiling or wall, it is equipped with a motor that allows the user using a remote control to quickly adjust the direction where the camera lens is facing. It can also be zoomed in and out and, depending on the model, is likewise capable of following a moving object.
Dome camera – This is a type of pan-tilt-zoom camera that has a tinted dome. Usually installed outdoors and indoors, they can provide a heightened level of security because individuals can't tell whether or not the camera is facing them.
Night vision camera – This is a type of camera that has infrared technology that can help record video footage during the night. Such a camera can adjust itself once daytime arrives.
Covert camera – Also known as the hidden camera, it can be installed in discreet areas other than the ceiling or wall. This is often used to monitor the behavior of anyone inside the house, or the conduct of employees during working hours.
Indeed, when you search for a CCTV camera system either online or through a physical store, you must be first be sure of the purpose of purchasing one. In other words, you must be aware of your needs. Once you've taken them into account, choosing the best camera system type for your home or business would be a breeze. You should also know that there are many CCTV systems out in the market including Swann security camera, so be sure to pick the one the serves you your needed purpose and functions.
You may have the type of camera system you are eyeing to buy, but it is also worth considering the features that go along with the hardware itself. Whether it is capable of moving or only stays in place, it is apparent or obscured, or it has night vision capabilities or not, you must consider a camera that captures a clear image of the place where you want to install it. Not only that, but it should also clearly recognize a person's face when you look at the monitor. As such, you must choose one with the best lens that has zooming and focusing capabilities.