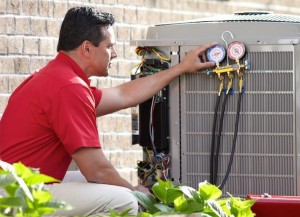 When it comes to ensuring the efficient performance of your heating or cooling system at home, partnering with the most trusted experts is a must. Your appliances at home deserve all the attention it needs, such as regular maintenance and repairs the moment signs of defect start to show.
As the winter months near, these months present the best time get your home furnace system checked. And in doing so, finding the right people for the job is a critical step. As any expert would tell you, the most reliable HVAC specialists are those that are highly trained for the job. Industry experience matters, too. It also pays to check out customer feedback when trying to find the best HVAC company to keep your furnace well maintained.
One of the ways to find out if your HVAC technician knows exactly what he's doing is to check whether or not he is certified by industry organizations, such as the North American Technician Excellence (NATE).
Here are the 3 top benefits of hiring furnace repair specialists who are NATE certified.
1- They underwent and successfully passed rigorous tests and trainings in theory and practical application.
Industry groups like NATE are borne out of the need to have truly knowledgeable experts in the HVAC arena. For this reason, they only certify individuals and companies that have met their work standards of quality and excellence. With companies that are NATE accredited, you are guaranteed of technicians that truly skilled in the installation, repair and replacement of HVAC units, as well as in providing topnotch customer service. When you decide to hire a furnace tune up team this fall, check first if they are NATE certified.
2- Industry standard service rates are guaranteed for quality furnace repair, replacement or maintenance jobs.
Uncertified technicians will promise you the world when it comes to getting your furnace or heating system at home ready for the colder months. Don't take their word for it because in many cases, you will end up realizing you paid much more than the quality of work they guaranteed. NATE certified technicians are trained to neither leave you unhappy with the results nor overcharged.
3- They offer reasonable service guarantees
A NATE certified HVAC company will talk to you about the setting of expectations as far as work coverage, assurances, warranties and other policies are concerned. The technicians will make sure that you the company and you, as the customer, are both on the same page. Some level of trust and understanding is established; this way, everything is clear to both parties – no gray areas in the HVAC job to be performed.
In every state, there are HVAC companies that boast a team of certified technicians, coupled with a wealth of experience and positive customer feedback. However, not all of these technicians and specialists are created equal. Get to know the options you have when trying to prepare your home heating system for winter. If you happen to be in Colorado, be sure to find no less than a trusted, NATE certified furnace repair Fort Collins team you can count on.