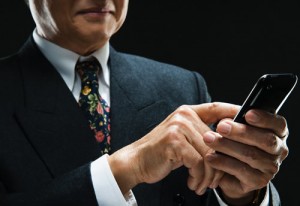 In 2012, the smartphone audience worldwide exceeded 1 billion and is expected to reach 1.75 billion in 2014. This remarkable growth of smartphone audience is only matched by an explosion of mobile applications (Apps), many of them apply to business. Smartphones and mobile business Apps are fast becoming essential requisites to businesses not only for their role in providing the means for business mobility but also in their ability to transform and revolutionize businesses.
New mobile applications have the potential to equip businesses with the means to bring about productivity growth, improved efficiency and other essential metrics of business performance. It has also been proven in a lot of cases that the use of mobile Apps has boosted improved asset utilization and operational performance. They also have been very effective in expediting access to vital data and information, improving customer service, decision-making and sales performance, and facilitating and accelerating communication.
Business Mobility
In this age of the internet, business owners specially those running small businesses, are always on the move chasing business wherever it can be found. They are also expected to be connected to their staff and customers even as they are mobile. This is where you will be needing smartphones and mobile Apps as they are handy. Managing a business via a smartphone with the right Apps and having a business in one's pocket may not be the ideal way of running a business, but it is the perfect solution to keeping a business running smoothly without being tide to a desk. For small businesses where mobility is crucial, managing a business via a smartphone can be a clever move that can even be a competitive edge.
Business Efficiency and Productivity
Business Apps for mobile or smartphones consist of a wide selection of software with one thing in common: they were created as drivers of efficiency and tools of productivity for sustainable success. There are mobile business Apps that pertain to the financial aspect of the business from tracking expenses(Expense Tracker)  and billable work (TimeClock Pro-Time Tracker), managing receivables and payables including bookkeeping and accounting (Xero).  Some Apps are designed for easy file access and sharing, apps that facilitate work flows, Apps that enhance the delivery of customer service and more are the type of business Apps that can enhance efficiency and productivity.
Paperless operation
One great advantage of mobile devices and mobile business Apps for small businesses is their capability to render a business operation partially or even completely paperless. Too much use of paper is bad for the environment, can pile up to fill drawers and filing cabinets to overflowing and are very difficult to update and locate. With mobile apps, gone are huge volume of paper works that require time, space and effort to prepare, file and find. In addition to savings in paper cost and time and space, a small business can also take pride in claiming that they are making significant contribution towards environmental conservation. A paperless operation means a reduction in cost and carbon footprints, eliminating paper waste that ends up in landfills as well as saving trees.