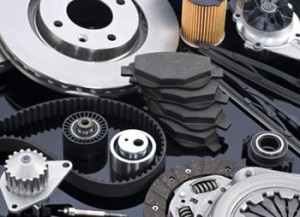 When any part of your vehicle needs to be replaced, it is advisable to get a genuine car part from a legitimate dealer or manufacture instead of buying aftermarket products from car part retailers. There are many reasons why you should consider getting genuine car parts. Some of these reasons include the following.
1. Guarantee
One of the many benefits of genuine car parts is that they come with warranties or guarantees that are more valuable and reliable than those offered with aftermarket parts. This means that if they experience any mechanical or electrical failure within a given period of time, you can ask the dealer to repair or exchange them for you. This is an important factor to keep in mind because the saving you make by buying aftermarket or generic car parts will not be worth it if the parts break or damage your car.
2. Money savers
Even though genuine car parts are more expensive than their generic counterparts, they are worth your money. If installed correctly as required by the manufacturer, you won't have to worry about unnecessary breakdowns or frequent repairs. As a result, your car will stay in excellent working condition for long, enabling you to save money in the long run.
Even if a repair or replacement is needed, the work will be done by professionals, meaning that you will save time without having to get your hands dirty. In addition to that, you will save a considerable amount of money on mechanics and car repairs.
3. Quality
Without a doubt, genuine car parts are made from high-quality materials. Due to the fact that manufactures have to meet strict quality standards and are trying so hard to maintain a good reputation, they will never produce substandard products. So, although it may seem like you are being given a good bargain when going for generic car parts, you need to know that the parts may do more harm than good to your car.
4. Durability and Reliability
Apart from being made from high-quality materials, genuine car serve their purpose correctly and have a long life.
5. Easier to Fit
Since genuine car parts are made by the same car manufacturers, you can be completely sure that they will not only be easier to install, but will also fit your car perfectly well. On the contrary, counterfeit car parts may not fit properly as required, and may need to be manually machined to fit. This is one of the main reasons why manufacture-approved garages use or recommend genuine parts.
6. Easy to Buy
Just like all genuine products, genuine car parts are very easy to buy from the original manufactures or dealers, as long as you go to the right place. If you know some details about your car manufacturer or dealer, it is advisable go to their sales and service centre and make a purchase. You can find a lot of information on your dealer or brands website. To make a direct order, you can send an online request or make a call. This way, there will be no need to worry about the genuineness of the car parts.
So if you depend on your car for more than just getting from A to B, make sure you stick to your warranty recommended parts and services and your car will last longer and run better.
Author Bio
Erin Warbrook isn't a mechanic, she's a freelance writer in Perth, WA. She spoke to the experts at Kalamunda Toyota for the hows and whys of using genuine car parts when repairing her car.