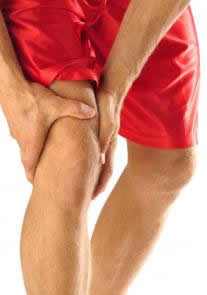 If you are one of the millions of people in the UK bothered by leg aches and pain it is time to put things into perspective and put an end to those triumphs right away. There are a number of sources of leg aches and pains from standing on the feet all day long to accidents and sports injuries. But no matter what the source of your troubles, there are solutions. Take a look at these top 6 cures for leg pain.
1 – Massage
A massage is one of the best ways to increase the amount of blood flow into the legs and to help eliminate aches and pains. There are many massages that you can perform on your own or you can always call in the help of a professional.
2 – Cold Packs
Applying ice or cold packs to your legs is another wonderful way to reduce the pain and aches that you are feeling. It is a good idea to rotate cold with hot packs for the ultimate in pain relief.
3 – Hot Packs
Hot packs can be used to eliminate aches and pains found within the legs. As stated above, using hot packs in rotation with cold packs works the best. You should try this throughout the day to help with leg swelling, cramps and other pains.
4 – Vitamins & Supplements
There are numerous vitamins and supplements out there which will help you with the pain that you are feeling in your legs. Add these to your life and you can not only benefit yourself and your overall health but the pain that you feel as well.
5 – Foot Soaks
Foot soaks relieve tired, achy feet and help with pain that is being felt in the legs as well. Consider soaking the feet for 15 minutes two times per day for instant relief. Add in a product designed especially for aches and pains and you have a winning situation.
6 – Support Stocking
Support stockings are a great form of support throughout the day. Unlike the other remedies described above which focus on a cure for tired and aching legs, support stockings are a great way to avoid them in the first place.
Support stockings are designed to get the blood flowing, and can really help avoid a lot of the day to day ailments caused by working on your feet all day and also gets the blood flowing for those stuck behind a desk all day too!
It is recommended to speak to a professional if you are considering using compression or support stockings however, as obviously there are a lot of different types out there, and different compressions are suitable for different people and ailments.
As you can see there are a ton of ways that you can use to stop the aches and pains that you are feeling in your life.
The six tips provided above are among the most popular and most beneficial ways to treat your pain. Ensure that you use all of these tips to provide yourself with numerous benefits and pain-free days. It is very much worth your efforts, so make sure that you use them all.
---
Louisa Jenkins is a keen health and wellness blogger. She blogs on a number of topics to do with health, including the benefits of support stockings from Daylong and other such retailers, for improving general blood circulation and helping avoid sore and aching legs.