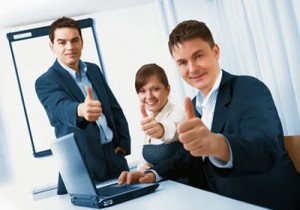 Are you a keen problem-solver with the ability to quickly adapt to changing situations? Do you like working in a team environment and applying technology to complex problems? Information technology may be perfect for you! While many industries are struggling to stay afloat, the IT field continues to grow. For aspiring professionals, pursuing a career in IT has multiple benefits.
1 – Multiple Specialties
When pursuing a career in IT, you'll quickly learn there are many specialty areas within the field. Areas of interest include programmer, systems developer, database administrator, and web designer. This provides IT professionals with an array of options. Even if you begin your career in one specialty, you always have the option to learn about a different aspect of IT while staying within the field.
2 – Flexible Education
The road to becoming an IT professional may include earning a 4-year degree, but it doesn't have to. Many IT professionals started their careers after receiving certification in a particular subject. Similarly, mid-career IT professionals often choose to go back to school to obtain an advanced degree or to learn a new skill. Since education options for the IT field are flexible, many aspiring professionals choose to pursue a career in IT.
3 – Growing Industry
Unlike industries struggling to stay afloat, the IT industry is alive and well. From game development to data administration, IT professionals can find well-paying positions in a variety of sectors including healthcare, government, and commerce. As large companies shift focus to virtual communication and big data, skilled IT professionals will be in demand for years to come.
4 – Steady Pay Rates
In general, IT professionals enjoy the benefit of steady pay rates. Whereas professionals in other industries are concerned with threats of budget cuts or declining sales, many IT professionals continue to receive steady (and rising) salaries. This leads to increased job security and a higher level of job satisfaction for those in the IT field.
5 – Marketable
IT professionals have a range of options. Once basic skills are acquired, IT professionals have the flexibility to work in a variety of settings providing support and leadership. Since nearly every industry has a need for IT staff, trained IT professionals are able to easily market their skills and have a greater choice of employment options.
6 – Interesting
Since the field is ever-evolving, IT professionals are more likely to remain interested in their chosen profession. Though keeping up with the latest technological advancements takes dedication, many IT professionals enjoy the ability to participate in ongoing learning and professional development.
7 – Next Steps
If you're interested in a career in the IT field and have no experience, you could gain valuable experience by working in an entry-level position. This can help you choose the right IT specialty, which can result in greater career satisfaction overall.
The number of trained IT professionals grows daily. For aspiring IT professionals, it's important to gain practical experience and to network with others who can help lead your career in the right direction.