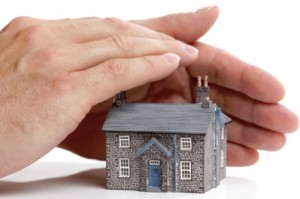 If you are living in a property that has been passed down through the generations, its value to you and your family will be far more than simply financial. With this in mind, it is important that you take steps to ensure that a home emergency such as a water leak or burglary does not force you to seek accommodation elsewhere due to a lack of funds to repair or replace damaged items. I have listed some key points for you to consider when shopping for an appropriate policy.
1 – Very valuable items may not be covered by standard policies
If you live in a large property with valuable paintings and antiques in every room, you may well find that they are excluded from the cover offered by many insurers. If you want to buy home contents insurance that covers all your possessions, you will need to find a company that is happy to sell you a policy covering high value items and you must make sure that they are aware of the replacement cost of every item that you wish to include in the cover. For particularly valuable possessions, a separate policy may be the best solution.
2 – Period properties may cost more to repair than contemporary homes in the event of structural damage occurring
This is especially true if you want to make sure that repairs are carried out sympathetically, with a view to restoring your home to its former glory. It is essential to find an insurer that understands your unique requirements if you want to buy a policy that will cover the cost of such repairs.
3 – Basic cover can be much cheaper
If you do not want to spend a fortune on insuring your family home, you may like to consider buying a policy that is designed to reimburse you for the cost of repairs for specific issues that often arise, such as a boiler breakdown. Home emergency cover is inexpensive and convenient for people that are happy to make other arrangements for their valuable possessions or store them in a secure location. It usually covers the cost of repairing of any damage caused by intruders and the cost of dealing with pest infestations.
4 – Look at the exclusions
When evaluating and comparing different policies, do not forget to look at the exclusions and any excess that applies to each one. To make sure that you are comparing like for like, it is important to read the terms and conditions of the insurance products for which you receive quotations. Each insurer may offer slightly different benefits and you cannot evaluate the policies properly without considering all the relevant details. Most companies have a link on their website to a policy document covering all terms and conditions so it should not be too difficult to find the information that you need.
5 – Find out how to make a claim before you buy a policy
In order for insurance to be genuinely useful, you need to be able to make a claim as soon as any damage occurs to your home and have it processed quickly and efficiently. Whether you live in a contemporary home with all mod cons or a period property with an old-fashioned kitchen which you lovingly maintain, the sooner your claims are dealt with, the sooner you will be able to effect repairs and get on with the rest of your life.
If you want to make sure that the cover you buy meets all your needs at an affordable price, you will need to do some research on the policies that are currently available before making an informed choice.
---
About the Author
A company whose employees are innately dedicated in meeting our aim of providing a professional service, Emergency Cover Limited is a dependable provider of home emergency cover in the UK.