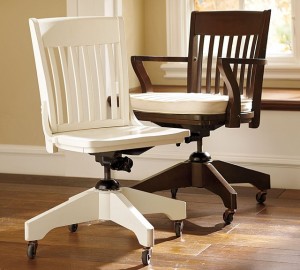 Office furniture pieces seem to be boring and dull everyday things, but once you learn about their history, you will definitely learn to appreciate them more. Every office in Australia has the most basic to sophisticated office furniture pieces like chairs, desks, tables, couches, filing cabinets, safes, among others. If you are an Australian office employee, these items seem to be very normal and basic, but do not be deceived because they have rich history behind them.
Any office fitout Sydney expert would tell you that the most common of all office furniture pieces is the office chair. At first look, there is nothing special about office chairs as they have the qualities of basic chairs but they have wheels. Before the contemporary office chair become what it is today, it first underwent series of changes and innovations done centuries ago. In order to appreciate the function and importance of office chairs, let's visit the humble yet rich history of these office fixtures and furniture.
The First Years
According to historical accounts, the first person to innovate chairs is Charles Darwin. He is believed to be the one responsible for introducing chairs equipped with wheels. Historians say that Darwin installed wheels on his chair so he can easily get to his specimen quickly without having to stand. However, it is during the mid-19th century that office chairs become popular and subjected to different innovations. In the popularity of railway systems, businesses began to expand and develop since people can conveniently reach them. The offshoot of this trend affected different aspects of business, including office furniture. Since business people have become more particular with business management and administration, family businesses started employing more employees thus the need for office chairs was realized. The culture of office had become more apparent since more and more people are working together at the same place.
The Growing Popularity in the 1800s
With this growing trend, Prussian statesman Otto von Bismarck thought of popularizing the idea of office environments by distributing office chairs throughout parliament during his time in position. This spearheaded the popularity and importance of office chairs during that time. In 1849, Americans saw the prototypes of the Centripetal Steel Spring Armchair invented by Thomas E. Warren. The said chair was produced and manufactured by the American Chair Company, a company based in New York. In 1851, the said chair was exhibited at the Great Exhibition in London, intriguing and catching the attention and interest of many people. Since then, the modern office chair became popular in different countries including the United States. The early office chairs became instrumental in the development of office environments in developed countries. They helped in the faster production of office works and duties by giving comfort and utility to employees. Thus, it is safe to say that office chairs have helped in shaping and improving the office industry decades ago.
From the 1970s until Today
In the 1970s, office chairs saw additional innovations with the idea of ergonomics becoming popular and accepted. In the said decade, industrial designers started considering comfort when coming up with office furniture designs. As an offshoot of this trend, chairs become more versatile and comfortable. It is when chairs started to be equipped with adjustable configurations for seats, armrests, backs, back supports, and heights. The modern common office chairs were ergonomically designed to prevent users from suffering from muscle stress and pains. Most of today's offices are furnished with ergonomic office chairs to promote good posture and health among office workers.
Today, Australian companies have adapted office ergonomics to provide comfort to employees. This has become more apparent with the growing trend when it comes to office fitout Sydney as more companies prefer more ergonomically designed chairs and furniture. Business owners are becoming more considerate of employees' health and comfort thus almost all of Australian offices are equipped with ergonomically designed office chairs, desks, and other office furniture pieces.