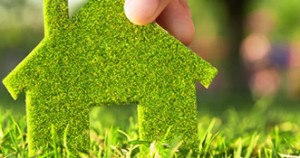 Home loans are not only for those planning to buy a new house. You can also get a home loan for home repairs or improvements, such as adding a little more space or making your home more cost-efficient. If you're simply tired of looking at the same interior design for decades now and would like a little change in scenery, that could also be reason enough to get a home loan.
The Green Deal
In the UK, home owners can get a type of home loan designed specifically for improving their places of residence or business, to become more environment-friendly. This loan is known as the Green Deal, which is part of a government scheme to reduce national carbon gas emissions, and at the same time, help homes and businesses save money on their energy bills.
Private home owners and business owners are eligible to apply for this loan, which covers pre-approved energy-efficient measures, including draught-proofing, double glazing, cavity wall insulation; or installing heating systems, heat pumps, and solar panels.
Obviously, 'going green' comes with a lot of benefits. Aside from having a positive effect on the environment, a greener home also helps lower energy consumption for long-term cost-efficiency.
How to Qualify for a Green Deal
Basically, older homes have higher chances of getting approved for a Green Deal. Such structures are often installed with outdated heating systems or lack proper insulation. If you feel that your home could use some 'green' improvements though, regardless of how old it is, you should definitely try applying for a Green Deal.
Before anything else, you'd need to have your property assessed. You can use online assessment tools or contact an approved Green Deal advisor. The advisor will inspect your home or office to evaluate your green plans and determine your needs. He'll then make recommendations and calculate your projected savings from getting home improvements. All this information will be detailed in Green Deal report to be drafted by the advisor.
Loan Payment Terms
After assessment, what's next? You'd then have to find a Green Deal provider to finance your home improvement. Your can choose your present electricity supplier but you're also free to search for other approved providers. The provider will arrange and fund your Green Deal plan, based on the assessor's report. You'll have to pay the loan for up to a period of 25 years, depending on your contract. Payments on your loan can be added in increments to your electricity bill.
Once you've finalised an arrangement with a Green Deal provider for your home loan, you can find a certified Green Deal installer to apply the energy-efficiency recommendations by the assessor. The provider will pay your chosen installer directly.
What if I'm Just Renting?
If you don't own your home but would like to improve its energy-efficiency, you need to talk to your landlord first. Ask for their permission if you're planning to make some green installations to your house. On the other hand, if you're a landlord, you can't just decide to make improvements unless your tenants agree. This is also applicable to social housing.
If you're planning to transfer or relocate to a house or office with Green Deal improvements, ask the landlord for a copy of the Energy Performance Certificate. You'll take over the responsibility of paying for the Green Deal loan on your electricity bill payments.
If you're in the UK, and you're interested to find out more about Green Deal, you can contact the "Energy Saving Advice Service". You can also visit this link for information on other energy-saving schemes available in the UK such as "Energy Company Obligation" and "Renewable Heat Premium Payment".      
If you would like to apply for a home loan but are worried because you have poor credit rating, read our post on Home Ownership for those with Poor Credit Rating.