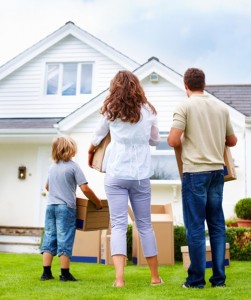 One of the most important financial goals for many people is home ownership. No one wants to continue renting each and every month and putting money into a property without receiving any long term returns. It obviously makes more sense to put money towards mortgage payments than towards rent, but many of us do not have a credit history that easily qualifies us for approval on a mortgage loan.
Mortgage loan possibilities
However, your chances of being approved for a mortgage loan are probably much higher than you think. Even those with a challenging credit history can qualify for many different programs designed to make home ownership possible for as many people as possible. Government programs such as FHA-insured loans or programs sponsored by the Department for Housing and Urban Development are particularly promising opportunities for anyone who is struggling to acquire a mortgage loan. An experienced real estate professional such as those at the estate agency Icon Property could probably give you advice on working towards home ownership with some of these programs. Through these programs, the government can provide backing on a loan that will make lenders more willing to loan you money.
Renting to own
Another possibility for the would-be homeowner who has less than perfect credit is a rent to own deal. Through certain landlords or lenders, it is sometimes possible to arrange to apply one's rent payments towards home ownership. In this way, you can build a strong credit history gradually as you pay for your home. However, you will probably have to pay more overall to own a property through renting to own than you could if you were approved for a traditional home loan.
Getting someone to cosign
If you have a close friend or family member with strong credit, you could use this person as a cosigner on a mortgage loan. In this way, you will not only be approved for a loan, but you will most likely also be able to enjoy more reasonable loan terms including a lower interest rate. Of course, it takes a special relationship to cosign on a loan with someone. Such an arrangement can put strain on a relationship, so you need to be sure that you will be able to handle the payments each month before putting your cosigner's credit score on the line.
Be persistent
Although it may be challenging to find your way to home ownership, persistence will surely pay off in the end. Just about anyone can find a path to homeownership through one of the options mentioned above. Take hold of your financial future by ending the cycle of continuous rent payments that simply hold you over for a month rather than continuously improving your financial stature.