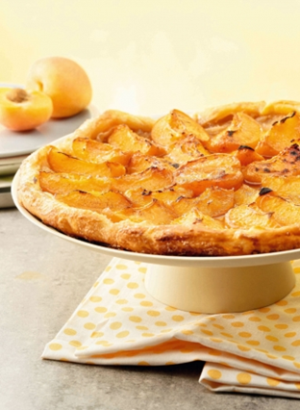 Here is a recipe so easy to prepare and that will make everyone ask for more !
They will congratulate you for your talents as a chef!
Ingredients:
1 Puff pastry
50g of butter
100g of sugar powder
1kg of sliced apricots: (fresh, or in syrup).
30g of brown sugar
Preparation:
Melt the butter and heat the oven at 180°C.
Unroll the pastry on a silicon mat or on a baking sheet parchment.  Butter it and sprinkle brown sugar.
Tighten the apricots slices when putting them on the pastry then sprinkle the sugar powder.
Put in the oven for 30 minutes. The apricots must be slightly caramelized.