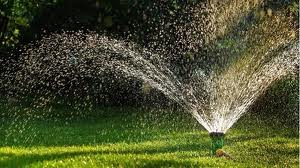 In the period of summer and because of heat, your garden needs watering more than ever. However, watering does not necessarily mean pouring a huge amount of water. Also, if you have a big garden, watering can cost you a lot.
Here are some tips to succeed your process watering during summer heat and also to save water.
1 – Evening
It is better to water your garden in the evening, as late as possible. In fact, you need to make sure that the soil is cold enough so the water doesn't evaporate quickly and the garden is fully watered.
2 – Daily
For your plants in pots or planters, it is necessary to water daily. However, pour the water slowly in order to give the plants time to absorb the water and benefit from it.
3 – Don't Over-Water
Try to leave some time between each watering so your plant's roots develop deeply. As a matter of fact, too much watering makes the roots grow on the surface which weakens the plants.
4 – Don't water the leaves
If you have a vegetable garden, make sure to avoid watering the leaves. It can be very harmful for the vegetables you grow.
5 – Weedy areas
Before watering, treat the weedy areas which damage your garden before watering in order to stop their growth.
6 – Mulch the soil
Finally, in order to prevent water evaporation during summer, you can easily mulch the soil, even the plants in pots. You can use pine bark chips, compost, leaves or fragmented branches. The mulching will protect the soil from sun rays which heat the garden. In that way, you will preserve the humidity of your garden. Finally, mulching avoids the weeds development.