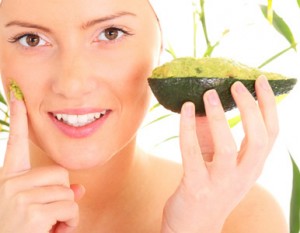 The other day, I was watching a video of the doctors where a make specialist was giving tips to natural homemade makeup. All I can say is that the result was so astonishing that I felt it important to share with you. I hope that you will like it knowing that it's free from any toxic elements that harm your skin!
1 – Sugar and spice bronzer
Ingredients:
1 tbsp cinnamon to add glow
1 tsp nutmeg to add sun-kissed color
1 tsp of cocoa powder to add depth
2 tsp of powdered sugar to spread mixture and keep it light
Directions:
Combine all ingredients in a bowl and sift together until thoroughly blended, adjusting measurements of ingredients to achieve desired look.
Store bronzer in small jar.
Apply as you would mineral powder.
2 – Diet drink lipgloss
Ingredients:
Vaseline or petroleum jelly
Crystal Light powder packets in desired color
Directions:
Mix Vaseline and Crystal Light together with a Q-tip in a small container.
For an exfoliator, put mixture on lips immediately.
For gloss, let mixture sit for an hour until crystals dissolve into a smooth lipgloss.
3 – Cocoa Brows
Ingredients:
Directions:
Mix a tiny bit of cocoa powder with coconut oil and dab with a slightly damp eyebrow brush.
Store in an old powder eye shadow container and apply with finger or a slightly damp brush.
Do not get mixture into your eye.
4 – Green Tea Eyeshadow
Ingredients:
Green tea powder or Matcha
Coconut oil (optional)
Cocoa powder (optional, if darker color is desired)
Corn starch (optional, if lighter color is desired)
Directions:
Scoop 1/2 teaspoon green tea powder onto a clean makeup tray, bowl or into palm.
Use makeup brush to apply to lids.
For a glossier finish, use a dab of coconut oil on eyelids before you apply the eyeshadow.
Mix with cocoa powder or cornstarch, if desired, to create different hues.