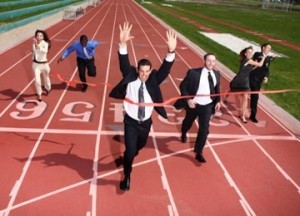 In the workplace, it is important to maintain a healthy environment and to keep moral high. As an employer, it is your responsibility to develop relationships with your employees. Not only will this make coming to work every day a more pleasurable experience, it will also reduce your turnover rate. If your turnover rate is high, the company will lose money and have to pay to train someone new to fill the position of the lost person. When business is going well, it is easy to be friendly and personable to your staff but when business gets stressful, it isn't quite as easy.  In order to maintain a healthy balance with your employees, follow the steps below:
1 – Stop demanding and start asking
If there are specific tasks that you need to delegate to employees, try asking them for assistance instead of demanding. Often employees are trying to juggle many various tasks at a time so asking if they are available to help with your project will show them that you realize the effort they are putting into the company. It lets the employee know that their time is being noticed and valued.
2 – Be specific regarding expectations
Instead of throwing a project or task at your employees with general guidelines, give them specific expectations instead. If you need something completed by a certain time, tell them so they are aware of the immediate importance of the task. Be sure to alert them of any extras needed to go along with the task, such as data collection or slide shows. When an employee is clear on the task guidelines and aware of the expectations, they will be able to provide quality material instead of wasting time wondering what it is you wanted.
3 – Pay attention to your tone
Tone is everything when speaking with employees. Even the nicest statements can seem offensive if said in a negative tone. No matter what level of stress you may be under at the moment, remembering to alter your tone when speaking to an employee could make a huge difference.
4 – Be approachable
A good boss is an approachable one. By telling your employees that you are available to speak with them when needed, you build a bridge between them and strengthen their connection with you and the company.
5 – Within reason, show grace
There are going to be times when unexpected life events happen and grace will be needed. If an employee is late to work, instead of yelling at him, ask him if he's okay and notify him of the steps to take, should that situation happen again. Perpetual issues such as tardiness are to be dealt with, but forgiving occasional mistakes can help to reassure employees that they are appreciated within the company.
6 – Give rewards for obtaining goals
If an employee is working hard and surpassing expectations, encourage him and give him a reward. If you cannot financially justify giving a raise, perform some other gesture of appreciation. If your team surpassed their sales goals for the year, take them to lunch to celebrate. If you notice an employee handling a tough situation with dignity, reward him by expressing your appreciation publicly. The rewards given do not have to be much; simply encourage the employees, acknowledge their efforts and show them you noticed their hard work.