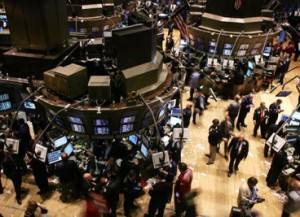 Beginners in day trading can expect to find it expensive at the onset. The pursuit is both challenging and risky. Day traders have to open and close their trading positions within the day to generate profits from small price fluctuations of the financial instrument. Day trading tools have been made available to the investing public only recently. However, anyone who wants to try this kind of trading must avoid the following problems to ensure trading success.
Beginner's trading guide
1 – It is important for the beginner to learn the ropes first. He can take advantage of the services being offered by active and qualified trading coaches and consultants. He needs to learn how winners play the trading game. A beginner who opts to learn on his own may lose a lot of money while in the process of trading while learning. It is important to seek professional help so that common mistakes can be averted. Also, a beginner must realize that he has to end the trading day without holding onto his inventory of financial instruments. He has to learn when to close his positions.
2 – The beginner must also learn about his chosen financial instrument. If he opts for the stock market, he has to learn how to read stock indices as a measurement of the market's overall performance because these can dictate the movement of prices of various shares. He has to learn about the market cycle. November and December tend to be busy months for utilities, hiring, transportation, and manufacturing because of the holiday season. Manufacturing tends to slow down from January to March. The stock market usually picks up from March to April and slows down by May. It picks up again from June to July because dividends are usually paid around July. The market then falls from August to October. If there's recession, then the market also suffers.
3 – The beginner must also prepare enough risk capital. This means that he has to have separate money for his trading activities. This money shouldn't be used to pay bills or other investments. It must be money strictly dedicated for trading financial instruments because it is possible to lose everything in trading activities. Most brokers in the United States of America require a minimum capital of $25,000 for day traders.
4 – Furthermore, the beginner must have the right information service resources, software, and computer equipment to trade financial investments. Online traders need robust internet connection for minimum latency. Short-term trading also requires various analysis tools and specialized software. The beginner must also take advantage of research tools that provide information in real time. A large amount of money is needed even before the beginner begins short-term trading. It is important to gain expertise for optimum latency and efficiency. The computer device must be very reliable. The beginner must ensure that he gets technical support whenever he needs one.
Short-term day trading can be very profitable for those investors who took the time and effort to study its intricacies before taking a much bolder step to trade in volumes. It can be very risky especially for those individuals who aren't serious about learning the trade.