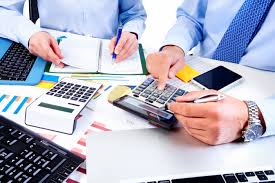 When you start a company and you are still new in your line of business, you are looking at saving every penny. But in order to be able to do so, you will need to keep track of your accounts. The best way to do it is to hire a bookkeeper, but not only is it hard to trust a stranger with your money, hiring a professional will cost you. Because you will have a lot of work as it is, and there will be other important things to think about when you are at the start of your career, we have a few tips and tricks on how to do your own book keeping, as efficiently as possible without having to spend money on another person to do that job for you.
1- Scan Everything
There will be a lot of important documents, bank statements, credit card and payment receipts, and instead of keeping them all on paper, scan them and keep on your computer or USB device or upload them online and apply cloud bookkeeping system. This way, not only will you do your business a bit more green, but it will spare you some time when you will have to look for something. So be sure to keep record of everything, and all in one place, to find it easier in the future.
2- Educate Yourself Properly
At the beginning it might seem hard to do it yourself, but roll up your sleeves and at least try it, because it is possible, even next to everything else you have to do. Especially if you have never done bookkeeping in your life, it will be even harder, so to minimize the pain, start with bookkeeping training that will cost, but still less then paying a professional all year long. After the course, everything will go faster and easier, and you will probably do everything right in the first place, so you will not have to go back to correct your own mistakes.
3- Be Up To Date
Because of everything else you will have on your mind, there will be times when you will forget to deal with your finances, and everything will just keep piling up. At that time you will feel that there will be enough time in near future to organize, but there will not. You will lose track of everything, and then at one point you will have to stop with all of your other work and dedicate a lot of time just to that. The rule is simple: do not procrastinate, whatever you can do today, do not leave it for tomorrow.
4- Separate Business from Personal
Young businessmen make a cardinal mistake by putting all of their expenses together. But that way you will mix something not so important, like family supermarket receipts and presents for your friends, with important company accounts, and in the end it will be hard for you to calculate whether your business is profitable at all.
5- No Cash
Finally, to keep track of your expenses, it is best to avoid using cash, but swipe your credit card whenever it is possible. That way you will always have important numbers on paper, whether you get it at the cash register or ATM, you will always know how much you have and how much you have spent.
Following these five tips will help you to startup your business, and learn a bit about what is most important when it comes to your company's finances and book keeping, and later on you will spare enough money to hire someone to do it all for you, and you will be able to concentrate on more important issues.
Author Bio
Dan Radak, the author of this article, is VPS and Hosting security specialist who is currently employed as a consultant in a couple of e-commerce companies. Lately, he is interested in accounting and bookkeeping.  In his free time he likes to play with his dogs. You can reach him on Twitter.