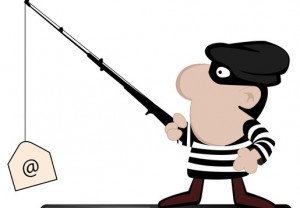 When you think of a telephone scam, you will often think of a scam that takes place very quickly with a payoff at the end of it. This is often the case but it isn't the full story as one elderly couple in Derbyshire have noticed. There has been a spate of mail scams in the Derby area and the local Trading Standards agency have started to make comments and statements warning residents about this style of scam.
The most notable scam saw one elderly couple lose over £600,000 over a ten year period. They fell victim to a "land banking" scam which cost them £300,000. This style of scam is based around buying pockets of land that cost a lot of money and which come with promises of major development taking place. There is clearly a strong suggestion that there is a lot of money to be made from investing in this land but clearly this is a false promise and in the end, there is no real benefit or merit to using your money in such a way.
This is a scam that people need to avoid
This style of scam perfectly fits into the barrier of something that seems too good to be true. You can see why people are keen to do things with their money to maximise their return but equally, there needs to be a level of common sense shown about the investment opportunities that come up out of nowhere.
Sadly, the couple who lost that huge sum of money also lost another £300,000 in buying shares from abroad. The couple bought these shares as an investment, which is how they were sold but they were deemed to be worthless. The fact that the same couple has lost so much money on two scams will undoubtedly raise a number of questions about the couple but the story does indicate that many people are losing out on cash because there are so many people willing to take money off them. This is something that can't be tolerated and it is important that people are given as much warning and notice of these activities as possible.
Some investments are too good to be true
The local council have released a statement about mail scams which target people who are lonely and the elderly. There is a wide range of ways that these scams are utilised but some of the most common options include informing people of bogus lottery wins, of a clairvoyance scam and of fraudulent activities relating to inheritance. The vast majority of people who receive information like this will discard the letter and think no more of it but for the scammer, it only takes one person to take action for it all to be worthwhile. The above examples of two separate scams of £300,000 each indicates that if you find the right person, it is possible to make a great deal of money.
The son of the couple, referred to only as Michael, spoke to local media about the fall-out of the situation, which included dealing with bailiffs over debts that have been run up by his parents. He said; "My mother has sufficient pension income for her immediate needs so it hasn't left us completely cleaned out of money. I'm afraid we've ended up in a situation where, out of my father's lifelong habit of saving and investing, the criminals have had the greater part of it and the rest of us are left with relatively little."
The local Trading Standards agency has run a fraud and scam awareness month where they try to provide people with as much information as possible about the different ways that they may be scammed out of their money. Clearly the story of the couple that suffered a huge loss was frightening but many others will hopefully benefit by heeding the warning.
A Trading Standards Official said: "We think they started with mail scams, maybe smaller amounts of money. Over time they started to get fraudulent telephone calls, signed up to a land banking scam and the information was shared."
The support of an experienced solicitor can offer great support and comfort to anyone who has been scammed or indeed to people who are carrying out scams. If you are facing charges of this nature, it is vital to seek out the bets standard of support and guidance that you can. No matter the charges you face, having experienced legal representation can make a massive difference to the outcome of the case.
Author Bio
Andrew Reilly is a freelance writer with a focus on news stories and consumer interest articles. He has been writing professionally for 9 years but has been writing for as long as he can care to remember. When Andrew isn't sat behind a laptop or researching a story, he will be found watching a gig or a game of football.