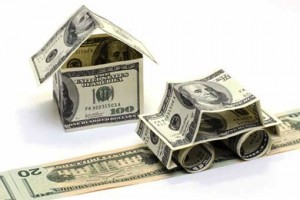 Car Title loan seems to be the best option for obtaining cash during financial emergencies. While there are other options available during the time of such a situation, getting a car title loan is a fast, secure and easy process.
Car Title Loans Can Outweigh Other Loans
The reason why a car title loan can outweigh other loans is because –
A car title loan company does not require any credit score and financial history of the borrower.
It does not require much paper work other than a written consent.
The borrower has to provide his/her car as a collateral against the loan asked for.
The borrower can still drive the car after putting it as lien.
The lender verifies the car's condition and provides a cheque to the borrower within twenty-four hours.
These factors together make title loan a better option to go for.
All that you require to do is visit the nearest car title loan providing company. The next moment, you will find yourself rolling out in your car with a cheque in your hand. Most title loan lending companies makes sure that the entire process of approval and disbursement is carried out within twenty-four hours.
All That A Car Title Loan Company Requires From you…
Your car should be in a proper condition. Its value must be a little bit higher than the amount you are demanding for.
Your car insurance. Car insurance is essential for a lender to approve your loan.
Why A Car Insurance for A Car Title Loan?
You are able to drive your car while the car title loan lender gets to retain your title. There always remains the risk of accidents occurring on the road. The value of your car decreases in case of car wrecks. By retaining car insurance, a lender does not lose the loan value.  This explains that insurance and the license fees of your car will be under your responsibility throughout the span of your 'loan period'.
The other factor that determines car insurance is the state laws. In most of the state laws, it is necessary that you have insurance as long as you drive your car. However, the state laws on car insurance may vary from place to place.
The California law requires you to have liability insurance coverage for any vehicle that is operational within the state. The minimum amount of insurance coverage required under the California law includes-
$15,000 – If an injury or death is caused to one person.
$30,000 – If an injury or death is caused to more than one person.
$5,000 – for any damage caused to property.
So you make sure that you get yourself registered for car insurance before you opt for a title loan.
Familiarize yourself regarding the types of insurance coverage you can get for your car –
Liability for body injury – if you injure or kill someone while driving.
Liability for property damage – If your car damages some other vehicle.
Liability for uninsured motorists – Incase of any damage caused to you by some uninsured hit-a-run driver.
Liability for medical payments – Helps you to cover the medical expenses for the injured person in your car.
Collision liability – You will be subject to deduction incase if you hit a person while driving.
Comprehensive liability – Helps to cover damage cost incase if your car gets stolen or vandalized.
Liability for rental reimbursement – This pays the expenditure for a rental vehicle. It occurs in case your car is out of commission due a loss collision or comprehensive loss.
Lender Legitimacy
Different car title loan companies will have different company policies. Most title loan lenders will require you to have a full insurance coverage on your vehicle. A legitimate lender will not allow a car to remain uninsured due to potential accidental risks.
However if there is a case where your lending company did not ask for an insurance, it is advisable to look in for details regarding the legitimacy of the lender.
Some Concluding Points You Must Remember
A title loan is specifically meant for people having a bad credit history. Therefore, it is best to consider your repayment capabilities before going for a car title loan. Try paying off your loan before you reach the deadline. Having minimum car insurance is required to obtain a car title loan.
A car insurance coverage varies from one state to another. If you have a very high insurance coverage, then you might get some discount on your title loan interest.
Author Bio
Cayla Silverstone initially started her career as a financial journalist in a newspaper company. She is an expert on insurance and writes financial blogs on traditional and title loans by closely following company rules and regulations. Currently working as full time financial blogger, she enjoys giving financial advice to her readers.