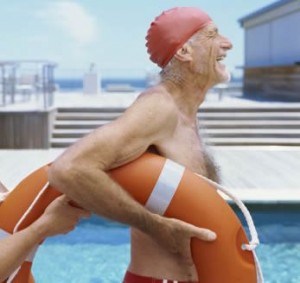 Life insurance is something that many of us tend to neglect. However, as we grow older, get married and build families, we realize that life insurance is fundamental for anyone with financial dependents.
Here are a few reasons why subscribing to a life insurance is so important.
1 – Protect your family

If your family depends on your financial support, life insurance is then a must as it replaces your income when you die. This is particularly important if you have young children or if it will be difficult to your partner to live without the source of income you were providing.
2 – Leave an inheritance
If you don't have any assets to pass to your heirs, you can buy a life insurance policy and name them as beneficiaries of the inheritance. This is a great way to provide your family a solid financial contribution.
3 – Cover funeral expenses
Funerals are expensive. At an already difficult emotional time, you need life insurance to pay for your burial and funeral so that you don't financially burden your spouse, siblings, or others with these costs.
4 – Pay off debts and bills

One of the most important reasons to subscribe to a life insurance is to make sure your family won't suffer to pay off debts, like the mortgage, medical bills, car loans… In addition to the emotional loss, you don't want to leave your spouse, children and parents with any extra financial burden.
5 – Increase financial security
Additional coverage is crucial while your children are still at home. Like most parents, you not only want your kids to get a quality education, but also to support them in other experiences like getting married or starting a business.
6 – Provide an emergency cash
Many insurance policies allow for cash accumulation, from which you can borrow. If a personal financial crisis arises, you may want to have this solution as an option although this will reduce your death benefit.
7 – Maximize your pension
When you retire you will probably be given an option to receive a higher pension if you accept that the pension stops when you pass away. With a life insurance plan, you can enjoy the higher-pension option as you eliminate the need for an after-death pension.
8 – Take care of business
Life Insurance isn't just for individuals, it can also save the business you've worked so hard to build. In effect, it will protect it from any financial loss or instability when you die by providing necessary short-term cash and keeping operations going until things settle.
9 – Contribute to charities
Life Insurance can be a great chance to leave a lasting precious gift to a favorite cause or charity that is much larger than you would otherwise provide for donation.
10 – Bring peace of mind
Without any doubt, if you subscribe for a life insurance coverage, this will bring you and your family peace of mind. It's one thing less you'll have to worry about when you know that your loved won't endorse both your loss and a financial crisis when you're gone.