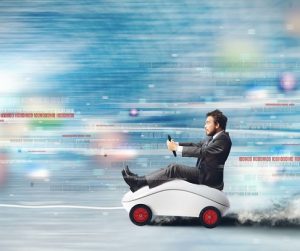 The Internet has become an integral part of our everyday lives and we have to admit that internet speed is important factor. The higher the better. So, if it becomes sluggish and doesn't perform as we got used to it is a huge problem for most people. Normally, the internet connection problems have to be fixed as soon as possible and for that reason it is important to know how to troubleshoot the connection problems alone, without the need to wait for someone else to fix it or spending long hours chatting with the technical support trying to see what's going on with it.
Fixing the Internet Connection on Your Own
People generally use the internet connection to use their everyday apps and services, get their work done, watch their favorite films and series, and play games and so on. That is why everyone wants to have a reliable internet connection.
Here is what you have to know if you want to troubleshoot your internet connection.
Check cables and connections
Check their home or office network
Check the router proxy settings
Check the firewall and its settings
Reset the wireless router
Check the system software
All the things we have just mentioned can help you diagnose and fix your internet connection problems. So before you take your router to the repair shop, make sure to try the steps we have suggested.
The network greatly depends on the operating system and its configuration. Since the user uses this connection to use some applications and devices it is important to have a flawless internet connection. Generally, these network related issues can be fixed quite easily. A common cause of a faulty internet connection is a change in the proxy settings. They have to be checked in case you notice your connection is rather slow. There are two proxy settings that have to be checked – the browser and the system proxy settings.
Without the router it would be impossible to connect to the internet. The same thing is with the modem which has to be connected to the router. Sometimes the cable connections get loose or the cable disconnects for some reason so the connections have to be checked.
Probably the simplest way to solve minor network problems and internet connection is to reboot your router. It is something you have to know and do as well as to restart the router and manage its settings.
In order to protect the network from outside attacks we use a firewall. However, the firewall can cause the network connection to become slow so the firewall is the next thing you have to check.
Software problems can also be the reason for such connection problems and that is why you have to check your software when you try to fix your internet connection.
Troubleshooting the Router and Modem Problems
We normally use the router to have a wireless connection to connect our mobile phones, tablets, TVs, laptops and so on. Slow internet connection makes all these devices quite unusable. Therefore it is important to buy a quality modem and router which will certainly help avoid most connection problems. Another problem is unauthorized access to the network and for that reason we have to take care of the router security as well. This can be done with the help of the default router IP address which makes it quite easy to access the router settings and configure the router. Most router manufacturers use the IP address 192.168.1.1 to access the router plus they set up a default username and password for all their routers. Bu simply changing these you can greatly improve the security of your network and this is something you have to do initially during the network setup process.
Author Bio
Hi, I am Masha Winget, a technology writer & blogger by profession. I love to write articles for many online communities, blogs, & websites related to computer tips & new technologies. Visit my site 192168ll.net to find all information about famous 192.168.1.1 IP address.