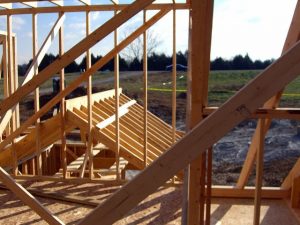 The rising cost of living has pushed people to make practical choices, including in the kind of home they want for their family. While a huge house sounds like a heavenly abode, small families as well as couples starting their own opt for the more practical choice – a tiny home that addresses all their needs without breaking the bank.
Modular homes have become a popular option among homeowners who prefer a nice house for the family without much of the expensive housing elements we see being advertised today. There are three reasons why modular homes are considered a wise choice:
1 – Time-saving
Compared with conventional homes, modular houses take less time to build. Essentially, most parts of the modular home are developed and constructed at the factory, which means technically, you skip the process of constructing the structure from scratch. While the work on site is ongoing, the prefab home plans are being worked on as well. The off-site construction, transport and assembly of the prefab materials translate to efficiency which means you can plan to move into your home in 8 weeks following the preliminary steps – a far cry from the usual 13-week building this type of project usually takes.
2 – Low cost
The conventional way of custom home building can require a huge budget with expenses going overboard, consequently keeping homeowners at their toes. By opting for prefab homes, you can primarily save on materials and labor by up to 20% and ensure less waste. In most cases, prefab home construction costs are agreed upon prior to construction allowing you to be on top of your budget.
3 – Style and design freedom
If you think prefab homes means living in a boring box, think again. When it comes to modular homes, aesthetic possibilities are endless. As you would with a stick-built home, you can pick a prefab home that suits your preferences in terms of design and style. Many prefab makers can give you a wealth of options, thanks to their sophisticated prefab building techniques and technologies.
If you're considering a highly cost-effective, top-quality home amid the prevailing small housing trend, think modular homes. Find the best and most innovated prefabricated houses manufacturer to guide you through the process of finding the best option that meets your requirements.