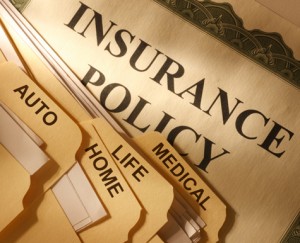 During these tight times, we tend to think that skimping on insurance coverage is a smart solution; hoping that nobody sideswipes our car or breaks into our house.
The good news is if you take time to shop around, you can find a wide assortment of discounts and deals that will make you save a lot of money.
1- Buy your policies from the same insurer
When you purchase 2 or more type of coverage, you can get an interesting discount if you buy them from the same insurer.
The discount indeed, can vary from 5% to 20%.
2- Raise your deductibles
If you carry a higher deductible, you can significantly reduce premiums for auto and homeowners.
For instance, increasing your auto insurance deductible to 500$ from 200$, could reduce your collision and comprehension coverage by 15% to 30%.
However, make sure you have enough in savings to cover the margin.
To be more sure, insist on your insurance agent to run the members and be certain that it's worthwhile to raise the deductibles.
3- Check rates before you buy
Before you purchase any car or house, think carefully about the rates because they affect directly the insurance amount.
Usually, minivans and small and midsize sport utility vehicles have the lowest insurance; while sports cars and convertibles cost the most to insure.
Likewise, you should take the cost of insurance into account when you're purchasing and should check with their insurer before going to the dealer's showroom.
4- Look for discount
There are some points that can get you interesting discounts:
Safe driving records.
Low-mileage (between 5000 and 8000 miles/year).
55 or older drivers who complete a defensive driving course.
Safety features in your car such as a car alarm or smoke detectors.