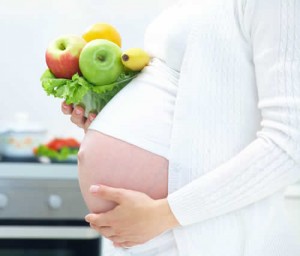 Being pregnant is one of the most special and important events in a woman's life. When a woman is pregnant, she needs to think about the child in her womb at all times, she has to eat for two people henceforth. Maintaining a healthy diet is extremely important during this phase, she needs to eat nutritious and healthy food. Here are 5 nutritional tips that will help you through your pregnancy.
1 – Consume high amounts of fluids
Consumption of juice and water is very healthy for the body, especially during pregnancy. Water is extremely important; it helps in expanding your blood volume that carries nutrients and oxygen from the mother to the baby. Water also prevents health problems like constipation and dehydration. You need to drink a minimum of 8 glasses of water per day. Make it a habit to drink water between meals and snacks.
2 – Eat healthy food
Eating nutritious and healthy food is very important, your body needs to be nourished at all times. Your body may have cravings for different kinds of food, but keep away from junk food; they can harm your body. Eat 5 balanced meals per day, remember you're feeding your child also, as such his nutrition has to be taken care of. Eat whole foods over unhealthy junk foods. Veggies and fruits, especially oranges are highly beneficial.
3 – Consume food rich in Calcium
Calcium is necessary for your body during pregnancy. Drink at least 3-4 glasses of low fat milk each day. To make your food more healthy and enriched with calcium, cook rice or oatmeal in milk .Calcium is essential, as it helps in preventing high blood pressure issues that usually occur during pregnancy. It also builds the bones of the baby and makes the mother's bones stronger.
4 – Eat foods rich in Iron
Food that is rich in Iron has to be consumed during pregnancy. Foods like chicken without skin, lean meat, fish, peas etc. have high amounts of Iron.  This mineral is important for the proper growth of the baby and maintaining good oxygen supply.
5 – Avoid unhealthy habits
Pregnancy is a crucial stage for a woman and the life of your child needs to be protected. Smoking and consuming alcohol are extremely harmful to your child, they can cause birth defects that may or may not be cured. Avoid drinking coffee and colas or eating soft cheese, they are equally harmful to your child.
During Pregnancy a proper medical care is required which incurs high financial cost. So it is better to opt for a health insurance card which helps you to get out financial worries during medical emergencies.
---
Author Bio
Leo is a nutritionist; she has been studying nutrition for the past 10 years. She says that nutrition is very important for a new mother; hence don't stop consuming nutritious foods after your delivery.