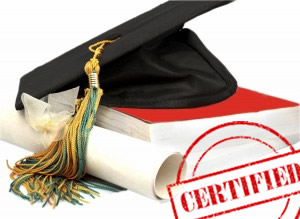 Salary is among the most significant factors that have to be taken into consideration when choosing a certification to pursue. Another factor that is important is the demand of that IT certification in the coming year.
To make your search easier, we have compiled a list of some IT certifications that are in high demand and will help you get a job that will pay higher annual wages.
How are these IT certifications among the top paid credentials of 2014?
We all know that among the topmost goals  of every business is to have an efficient team that will  help them decrease costs, manage risks and would also help in making better decisions associated to business.
The IT professionals that can make this possible for the organization include those having skills in information security, software development, Virtualization, business intelligence, and project management. Therefore, obviously, IT certifications that are associated with these domains are the ones that will be in high demand in the upcoming year and would come under the highly paid certifications.
The top paying IT certifications in 2014 according to the latest research
1 – PMP: Project Management Professional
The Project management professional (PMP) certification of the Project management institute is in a high demand almost every year. IT organization and companies that operate on the basis of projects are those that are looking for PMPs. Furthermore, the latest research shows that capable Project management professionals have made a fortune since a long time. As a result,  deciding to pursue this IT certification will be a very clever move for you.
2 – ITIL v3 Foundation
The ITIL v3 foundation certification is in high demand in the IT market, hence, try your best to have it on your resume in the year 2014 because the individuals holding this IT certification are paid very high wages per year. In addition, research shows that its demand will definitely rise in the upcoming year.
3 – CISSP: Certified Information Systems Security Professional 
A high demand of talented security professionals in the IT department is in need these days due to the rising number of cyber attacks. Therefore, pursuing a CISSP (Certified Information Systems Security Professional) certification is an excellent way to get a highly paid job in 2014.
4 – MCITP or Microsoft certified information technology professional
The MCITP or Microsoft certified information technology professional certification makes complete use of the Microsoft technology. In addition, organizations highly consider the professionals who hold this certification, as it is a proof that the specific person has the ability, skills and knowledge to carry out complicated tasks linked to IT.
5 – MCDBA: Microsoft Certified Database Administrator
The research report of Selftest Training indicates that In present times, IT professionals holding the MCDBA (Microsoft Certified Database Administrator) certification are in high demand. They are, hence, also paid high salaries. For that reason, the MCDBA is also considered to come under the category of the most important IT certifications of the year 2014.
6 – CNE: Certified Novell Engineer
The people who have achieved this IT certification have superior network engineering and troubleshooting skills and are more likely to get a highly paid job.
---
 By Mary Desilva
The Author is a well known blogger and writer, she is blogging from last 3 years. In her free time, she loves to watch movies with her family, dancing and sometimes cooking.