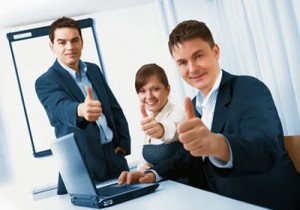 Working in the IT industry is one of the most challenging, rewarding and fulfilling careers anyone could pursue. Your professional growth, however, often depends upon the job you ultimately find. Whether you're unemployed, searching for a new position or switching careers altogether, it's vital to know what to look for when shopping for an IT job.
Online job postings and referrals from friends may sound enticing, but they're not necessarily the best option. Navigating today's competitive job market can be a difficult but effective strategy that can help you find the next best step in your career. When shopping for an IT job, be sure to :
1 – Look at job titles differently
Holding negative, preconceived notions of job titles may steer you away from opportunities that would otherwise be exceptional long-term career options. For instance, positions in administration and compliance are generally seen as tedious and "boring," particularly in the IT world. This isn't the case at every organization, especially in today's market.
Rather than looking at job titles, look for the strategic importance of the position. Does the opportunity provide room for growth and professional development? Will this position give you the credentials to advance to the next? Instead of focusing on job titles, it's critical to consider how the position fits into your long-term career goals.
2 – Research who you'll be interviewing with
Chances are your interviewer will conduct preliminary research on you as a candidate, so why not do the same? Company websites, LinkedIn and other professional resources could provide rich fodder for your interview. Of course, you don't want to come across as weird or creepy. In other words, it's fine to research the hiring manager, but stay away from making personal comments.
3 – Harness the power of your network
Family, friends, associates, acquaintances, former colleagues, and everyone around you could be a potential lead for an IT job. Networking is the number 1 way IT professionals land new jobs, beating out social networks, job boards and employee referrals. While you don't want to exploit your loved ones, be open about your job search. You never know who might be able to lend a professional hand.
4 – Google yourself
Have you searched your name online recently? Be sure to Google the name you put on your resume or cover letter, as potential employers are likely to search you online. Place yourself in the role of employer. Would you be impressed with what you see?
It's important to keep your online reputation as positive as possible. The initial steps you should take include ensuring your Facebook, Twitter, and social media profiles reflect a professional (or at least respectable) persona. If there are unflattering things written about you online, it's important to address them. Remember, your online reputation precedes you in any interview situation.
5 – Be prepared to accept the job
When you come in fully prepared for a formal interview, you leave a favorable impression that distinguishes you from other candidates. The biggest mistake any IT professional could make is not being prepared to land the job.