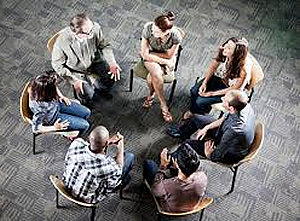 Many treatment facilities around the world offer professional services and treatment to people suffering from alcohol problems. Most of the treatment programs and therapies are based on the latest medical studies and it is easy and convenient for you to benefit from these.
Here are 5 things that you should remember as you look for a treatment method that is right for you.
1 – Find a program that suits your needs
An alcohol addiction treatment program that seems to work for others might not work for you, and vice versa. The treatment methods should be customized according to the current status of your alcohol problems. This is where you need professional help from people who have been trained in dealing with substance abuse.
The treatment should address not only your drinking problems, but also how it has affected your whole life, career, health, relationships and psychological well-being. Alcoholism usually comes with mental health problems. Depression is one of them. Ironically, some people say they drink to cure their depression so the vicious cycle is repeated and gets worse over time. Other psychological symptoms are anxiety, bipolar disorder, and attention deficit disorder. Treating people with both alcoholism and mental illnesses is difficult and lengthy since they are more prone to drink when stressed and there are antidepressant or anti-anxiety medications that react negatively when combined with alcohol, and can be fatal to the patient.
2 – Get proper medication
There are medications available that target brain chemicals involved in addiction. This is where you'll need professional medical help. There are doctors specializing in substance abuse and they can usually be found in rehabilitation centers and psychiatric hospitals. They can also determine which medications are right for your current situation.
3 – Commit and follow-through
As stated in the first step, commitment is an essential component of your treatment. The length of the treatment will depend on the length of your dependence to alcohol, as well as intensity. It may take weeks or even months. Commit to the treatment and make sure you get follow-up care to make sure that you're not getting stuck in the recovery process.
4 – In-patient treatment
This is usually reserved for those whose alcoholism has become a danger to their lives or to others around them. There are rehabilitation institutions which specialize in substance abuse and they have proper facilities and trained personnel, but general or psychiatric hospitals may offer these services as well. A typical treatment regimen includes physical and psychiatric work-up, detoxification, medications and psychotherapy.
5 – Outpatient treatment
This is for people who only experience mild to moderate withdrawal symptoms. The treatment regimen is the same as for inpatient situations except that it includes psychiatric counseling, involves social support groups, makes use of cognitive therapies and involves family members or a trusted friend. Patients undergo what is called 'medical management', which includes regular sessions with a health care provider wherein the patients' medical condition, medication and alcohol consumption are closely monitored. Some studies report that inpatient treatment has better success rates, but recent development in treatment techniques and medications strongly suggest that outpatient treatment can be just as effective.
The ultimate goal of any treatment should be complete abstinence or independence from alcohol. People who abuse alcohol may just be looking for an excuse to start drinking again. And usually when the drinking starts, the addiction continues. Those who are able to abstain from drinking have lower tendencies to go on a relapse. They become more responsible spouses, parents and employees than those who continue drinking.
For more information visit www.thecabinchiangmai.com/alcohol_addiction
Author Bio
John Veron likes writing about healthcare, addictions and psychology. He currently stays in Chiang Mai in Thailand, not far from one of the best alcohol and drug rehabs in Asia – The Cabin Chiang Mai.