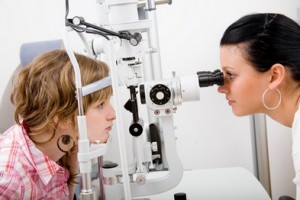 When it comes to your eyes, you should never settle for anything less than the best. Choosing an eye doctor can be a challenging process, but there are a few key factors you can look for to ensure that you have found a reputable practice. The eye doctor you choose should not only meet your needs, but he or she should also come highly recommended and have the necessary experience and credentials. These are the top five factors you should consider when choosing an eye doctor.
1 – Ophthalmologists vs. Optometrists
The first question to ask when choosing an eye doctor is what type of doctor you are looking at. There is a distinct difference between ophthalmologists, who are MDs, and optometrists, who are ODS. Ophthalmologists are trained doctors who can provide complete care for your eyes, including exams, surgery, and testing and treatment for diseases.
On the other hand, optometrists are not doctors. They do have medical training, and they can both diagnose and treat a range of diseases that involve the eyes. For the most part, optometrists do vision testing and perform the routine aspects of eye care.
2 – Recommendations
After determining the type of doctor you are looking for, you should gain recommendations from family, friends, colleagues, and your regular doctor. You can also explore reviews online to see what other patients are saying about your potential eye doctor. Finding an eye doctor who comes highly recommended will ensure that you are satisfied with his or her service and instill a sense of trust. You can also gain recommendations from your insurance, whom you should also check with to ensure that the doctor you go to is available with your plan.
3 – Experience
In addition to having recommendations, the eye doctor you choose should have significant experience in the field. Having an eye doctor who is experienced is beneficial because he or she will have seen more patients; therefore, he or she will likely be better at providing an accurate diagnosis. If you know that you have a certain eye condition or problem, find a doctor who you know has experience in that area.
4 – Credentials
Credentials are also key in choosing an eye doctor. Never go to an eye doctor who does not have a license, which should come from either the state board of optometry or the state board of medicine. You should also find out where your eye doctor earned his degree. This can usually be done with a simple search online, which is likely to come complete with patient reviews and ratings.
5 – Specialty
Finally, you may want to locate an eye doctor with a certain specialty. For example, if your child is having vision problems, an eye doctor who specializes in treating children will be advantageous. Other eye doctors may specialize in certain eye diseases, such as glaucoma. Specialties are also something that you can often find online or discuss with your insurance company.