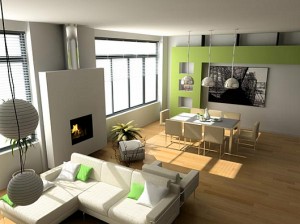 Colors are elements which can change your mood in your house. A shade of green or blue could give you the feeling of freshness while softer shades of beige or pink would give you a soothing feeling.
A welcoming aubergine combined with pale green and a soft white leaves you feeling unique and distinct. This rare combination would look striking in your kitchen or dining area with the soft green shade used as base and the bright aubergine providing an enhancement to the entire wall. This unique color palette on any wall would sure leave a stunning effect on anybody.
Also, when the color is combined with a lemon yellow, it would create that modern stylish look. This color can be used in any room which requires a lot of energy as red means energy and vibrant. The color would set in well in a play area or craft room. The combination can also be used in the kitchen or dining room and make it look amazing.
Don't read more, take a look at the selection we made for you!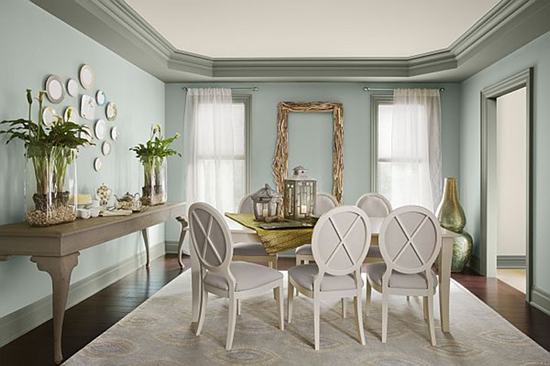 Benjamin Moore – Wythe Blue HC-143.
SICO -Left wall: Inscrutable Sky (6176-83); wall behind lights: Marjoram (6141-31); Ceiling: Cotton Ball (6186-21).
Behr paints –Queen's Tart #T12-16, Violet Water #T12-17, Minty Frosting #T12-18, Sugar Pool #T12-19, First Peach #T12-20.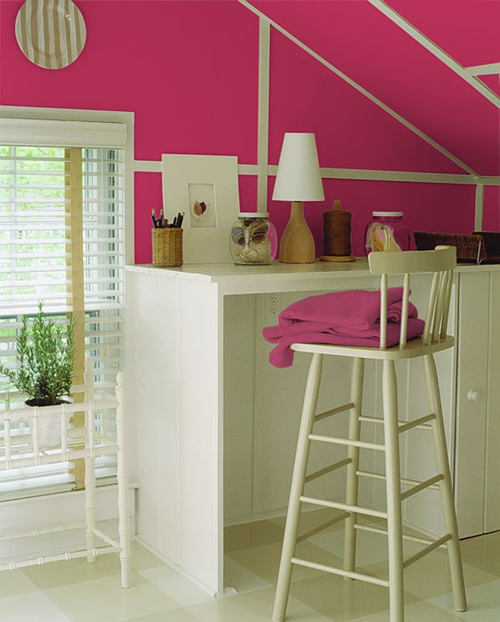 CIL paints – Tea Dance (10YR 21/436) red.