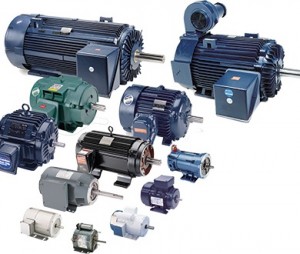 Even under stable economic conditions, there are people who want to buy a used electrical component. New models are being introduced every year and some are not really expensive, but there is always someone who wants to buy used. If you are wondering why this happens, here are some reasons why some people find it practical to use second-hand equipment for their home, industry or business.
1- Lesser Price
On the average, the cost of used equipment is 75% lower than the price of a brand new unit. If you are not too keen about using new models, you can surely make a lot of savings while getting similar results. Just be sure that the unit you pay for has quality beyond its value.
2- Availability
Used equipments are always available because some people will always want to replace their old units with new ones, especially if they can detect some minor decrease its performance. This should not be a problem because the equipment can be put back into good condition with just a little repair or adjustment.
3- Zero Lead Time
When you buy new equipment, you need to give it a few weeks to finally arrive. This can be a dragging experience especially if your need is urgent. When you buy used or reconditioned, you can have the equipment at the shortest time possible especially if you are buying from a seller near your place. If the transaction requires shipment, you will have to allow a little time to wait for the equipment to arrive.
4- Warranty
Not all used equipments are covered with warranty, but many sellers do offer a one-year warranty for reconditioned items. This is just as long as the warranty offered by manufacturer. Suppliers like this are rare. You make extra effort to find a dealer that is willing to make after-sales service.
5- Quality
Quality might not be the sole reason for buying used. It should go together with warranty. A seller that is willing to cover an item with warranty is quite certain that his merchandise, though used, has been checked and reconditioned very well. Here are some steps you can do to ensure the quality of the equipment you are about to purchase:
It is important for you to know the history of any used electrical equipment before you decide to buy it. This way, you will be able to find out if the item you want to buy is refurbished or pre-owned. In any case, you must see to it that the equipment has been checked and inspected by a qualified electrical professional. This will give you the confidence that the equipment you want to own is in good condition. To know that it has been inspected and tested, look for a sticker which proves that the product has undergone inspection and has successfully passed the test.
You should examine the product to see that it is complete and that no parts are missing.
Check if the equipment is supplied with a user's manual. If not, you should download the manual from the internet to ensure that you are doing things right before using the equipment.
Make sure that the device you are planning to buy is in good working order by asking the seller for a demo.
Nowadays, a lot of people sell used electrical equipment to upgrade their systems or simply to avail of features that are available only in newer models. If you want to buy electrical equipment on a budget, you should check out for used items. Just do the necessary checks to ensure that you are getting fair value for your money.