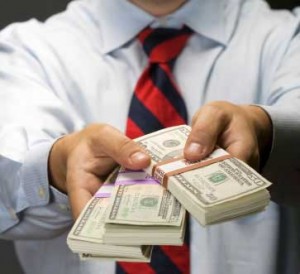 There will always be a life situation that leaves you cash strapped. Even if you have a job, you will always be at risk of being overwhelmed with the expenses and debts you have to pay. Regardless of the level of income they incur on a monthly basis, most working individuals encounter certain financial emergencies. But unlike those with medium or higher income, it is the low-income workers who are having a hard time meeting them. Apart from the need to pay off utility bills and accomplish monthly payments, they find it difficult to get through a sudden financial emergency, such as sudden hospitalization caused by an injury or an illness. Any financial crisis, however small, can be quite daunting for them, yet there are many ways on how to combat this. One of them is by obtaining personal loans.
Though qualified individuals are provided with longer payment terms and repayment schedules, the likelihood of losing out on a single payment on a certain date could have repercussions in the borrowers' financial health. Good credit may turn to bad or even worse when these repayment failures compile, thus carrying the burden of debt. More often than not, people in need of just a small amount of money to get through the next payday won't necessarily be availing such loans. Indeed, they need to look for a specific kind of loan that would satisfy a short-term financial requirement or need.
Why Payday Loans ?
Fortunately, there are those that are called payday loans, which are unsecured types of loans that provide qualified persons an instant amount of cash to help them ease the burden of a short-term financial crisis. In other words, such loans are available for those who are days away from their next paycheck but are already short in cash to cover for unexpected expenses. Whether they have other needs to tackle such as an unpaid utility bill, response to a medical emergency, or a vehicle repair, payday loans are there to satisfy the needs of individuals who can't wait for their next paychecks.
A payday cash loan is also known as a cash advance. As already mentioned, it is a short-term, unsecured loan that is used to cover certain expenses that come out as urgent or unexpected. It can likewise be used to get through in between paychecks. It is seen as a cure-all for financial crises, albeit short-term. Payday cash loans can be availed on either of these two venues: at an in-store loan provider or at an online payday loan provider. When you avail on the former, you go there at any time of the day and receive the borrowed cash personally. When you avail of the latter, you go online and search for the best online provider. There, you apply for the loan using your bank account and personal details. Once approved, the amount of cash you borrowed will then be transferred to the bank account via direct deposit, usually the next day.
Payday cash loans are usually regulated depending on the location of where you availed of the cash amount, but most of the time, they are based on your current income. You repay the full amount of the payday cash loan you borrowed on the due date indicated when you first received it, usually, it is on your next payday, or the day after that. It may also depend on the regulations implemented in your location.
Conclusion
In a nutshell, payday cash loans are best for individuals who are short of money and do not have the luxury of the time to wait for the next paycheck. It could be said that this type of loan is the best solution to relatively smaller financial burdens that require immediate action.