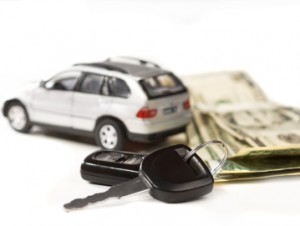 There are always going to be people who need to get their hands on quick cash, particularly in today's tough, modern economic environment. There are a number of different ways that people can go about getting their hands on the necessary money, some of which can also mean the possibility of taking something of a risk, for example the "pay day lenders", who have come under fire in the public eye and the press earlier in the year for their extortionate interest rates and "unethical business practice".
For people who want quick cash but without the worry of a major repayment that a pay day lender may be offering, a good solution for them could be to take out a logbook loan. Logbook loans allow people to get a cash loan by using their car as the security, much in the same way as a house is used as the collateral for someone taking out a secured loan.
In this article, we are going to take a look at some of the benefits that people may be able to make the most of if they take out a logbook loan.
A logbook loan is something that is open to just about anyone
A massive positive when it comes to logbook loans is the fact that they can be applied for by just about anyone. All that someone actually needs to apply is to own a car that is free of any other financial agreements. Many logbook loan companies are more than willing to listen to applications from everyone, regardless of their credit history – whether it is simply not all that healthy, or even if they do not have one at all. They are even willing to listen to applicants who may have found themselves declared bankrupt in the past.
Logbook loan companies are happy to work with their clients to find the best solution
Unlike some infamous pay day lenders who seem to be making big money by exploiting their customers' misfortune, a good logbook loan company will work alongside their client, arranging a manageable repayment structure with them. Some companies who offer logbook loans are even willing to work with clients who fall behind on their repayment, working around the issues to ensure both parties are kept happy.
They are a quick and easy to use method of getting cash, fast
If people need cash quickly, they want to get their hands on it without hassle and issues. Logbook loans are all about quick cash – the money can be in the applicant's account within an hour of their application, all being well, meaning the money can quickly be put to the use that it was so necessary for.
There is nothing to give up – clients can continue to make use of their car or other vehicle
Using a car as security for a logbook loan does not have to mean that the vehicle actually goes anywhere – with some logbook loan companies, they customer can keep hold of the car and continue to use it.
This article looks at some benefits of logbook loans for those who are in need of quick cash. Logbook loans can be applied for by just about anyone, and they offer a responsible and useful means of getting money when it is needed most.