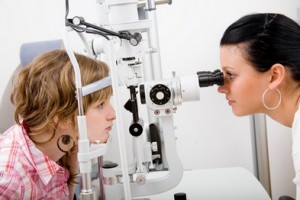 Although eye procedures are generally safe, they can be intimidating for any patient – and for good reason! By asking your ophthalmologist these questions, you'll better understand the procedure and gain greater peace of mind:
1 – Is my refractive error within the FDA's approved range? Laser Vision Correction is approved by the FDA and is designed to treat specific cases of astigmatism, farsightedness, and nearsightedness. The more severe the refractive error, the less the chance of success. Refractive errors within the approved range, however, have a greater likelihood of a positive outcome without the need for repeated treatments.
2 – Who can I see for a second opinion? If you're worried or hesitant about a procedure, ask your ophthalmologist about a second opinion. This will help calm your nerves and ensure you're getting the treatment you need.
3 – How should I prepare for the procedure? In some cases, a physical examination may be recommended before the procedure, such as if a patient has diabetes. Ask your ophthalmologist what you should do to prepare and if a visit with your regular doctor is the best course of action.
4 – How long is the healing process? Each procedure has a different timeline for complete healing. Recovery time for laser vision correction, for instance, is much different from that of a cataract surgery, which replaces your clouded natural lens. Proper discussion ensures you understand exactly what to expect, leaving you better prepared for the complete treatment.
5 – Will I need follow-up appointments? Any procedure concerning the eye is one that should be monitored closely. For cataract surgery, it's important to ask your ophthalmologist about follow-up visits to check the artificial lens. Follow-ups allow you to also be evaluated for retinal tears, glaucoma, macular degeneration and other issues that could affect your vision.
6 – Are there any alternative solutions? Understanding alternative treatments can be a good way to ensure you're getting the procedure you truly want and need. For many people, invasive treatments are considered a last resort, so be sure to ask about all vision correction treatments available for you.
7 – How well should I be able to see after surgery? Again, it's important to establish clear expectations before the procedure to ensure you're getting the treatment you need. This will also give you realistic expectations against which you can measure the results.
8 – I have diabetes – can I have cataract surgery? The answer is yes! This is particularly important since patients with diabetes are more likely to develop cataracts. However, you might want to consider a medical evaluation to ensure that you're healthy enough for the procedure.
9 – What precautions should I take? Asking this question will lessen the likelihood of infection or complication. It will also help to ensure you know what's necessary to remain diligent with any care procedures for as long as your ophthalmologist recommends.
10 – When can I return to life as normal? Immediately after the procedure, you'll want to stay home from work and avoid driving your car or engaging in vigorous physical activity. Be sure to ask your ophthalmologist about the healing process and how long you should wait before returning to your regular lifestyle.