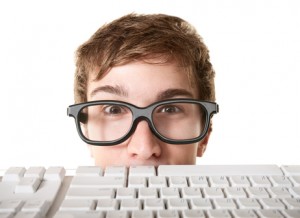 The technology industry is an ever evolving field and employment opportunities are increasing.  If you are considering a career in the technology industry, now is the time to start.
 1 – Good Pay
The technology field career path is one in which, on average, employees receive a substantial salary. While money alone is not a reason to get into the technology career field, it is a perk that comes with the territory. Most of the larger tech companies invest heavily in their employees, offering not only a nice salary, but also a competitive benefits package. Technologically based companies are willing to pay more for a team of efficient individuals who will increase their productivity and overall profit. Many entry level IT positions start between $45,000 and $50,000 per year.  The more experience and skill you bring to the company, the more they will be willing to invest in you financially.
 2 – High Demand
Not only do careers in the technology field provide a stable salary, these positions also are in high demand. We live in a technologically based society and the need for skilled technology professionals continues to grow. Companies are focusing on expanding their business by hiring new employees who are skilled in development, application engineering and other IT based opportunities. Companies are looking for local employees as well as searching globally for skilled professionals. No matter where you live, IT professionals will always be sought after.
 3 – Constant Growth
Careers in the technology field are in high demand and the need is expected to continue to grow in the future. Business owners know this and hire employees who not only have skills for the technology demand today, but those who also have skills that will be transferable in the future. Computer and technology skills are vital to remaining valuable as an employee in the future. Not only will being technologically savvy make you more attractive to potential employers, it also offers a high level of job security. There are various areas of expertise within technology departments and you can grow to a higher position within your field. Choose a company that encourages growth and promotions will rarely be a problem.
 4 – Continued Change
Careers in technology are continuing to change. This constant change and need for further skill development will guarantee that a career in the IT field will never be dull. You will constantly grow your skills and change your position due to the ever-evolving nature of the industry.
 5 – Job Security
One of the most attractive aspects of working in a technology field is how open your options are when it comes to your exact career. If you have a job with a technology company and they suddenly go under, you have the ability to transfer your skills to many various other companies.  If for any reason you need to suddenly move or change jobs, your professional technology skills will enable you to do so.
 6 – Job Satisfaction
People who have their careers in a technology field often have a high level of job satisfaction. This is due to the abundance of jobs available and the ability to continue to grow and advance within most companies.